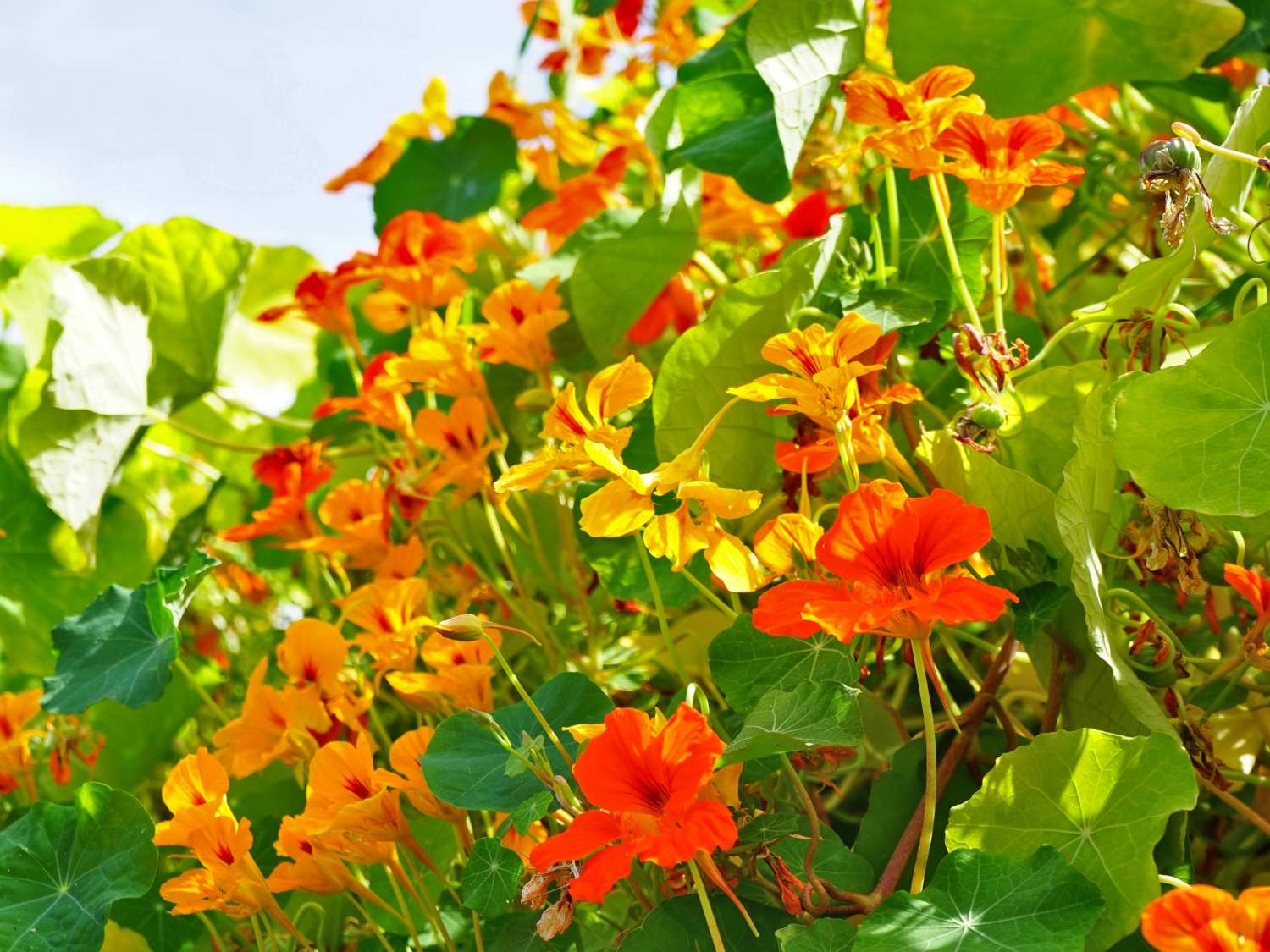 Nasturtium is a cute annual climbing vine that will gleefully decorate your hedges, fences, pergolas or low walls with orange and yellow flowers.
Main Nasturtium facts
Name – Tropaelum majus
Family – Tropaeolaceae
Type – annual
Height – 12 to 16 inches (30 to 40 cm) up to 13 feet (4 meters) for those climbing
Exposure – full sun
Soil – normal
Flowering – June to September
Care – none
Special characteristic – yellow, orange and red blooms at random
Easy to care for and to grow, it can bear with all kinds of soils and climates.
Planting and sowing nasturtium
It is a good idea to sow the seeds in place after the last frost spells during the month of May.
No need to only plant a single color, your flower bed will be much more beautiful if you blend the different colors together.
You can also start sowing in a sheltered place as soon as March.
Summer watering must be regular but without excess.
All there is to know about nasturtium
Nasturtium is particularly well-known for its bee-attracting fragrance, but it also has medicinal properties used in many homeopathic treatments.
Native to North America, its brightly colored flowers will enliven the edges of your garden, and they will also highlight the shrubs you'll be planting them under.
Nasturtium is an excellent way to fight against aphids.
Nasturtium also attracts large white, a cabbage moth that lays eggs on the underside of leaves. Caterpillars will eat the leaves once they hatch.