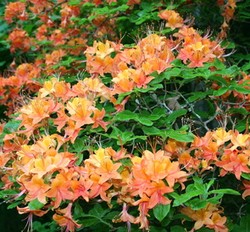 Climbing vines have the advantage of being very ornamental. When on top of this, they smell good, too, they become the ideal candidate to grow in your garden or on your terrace!
Discover these "impulse" climbing plants that will spread a delicious scent everywhere while giving a decidedly ornamental touch to your garden!
The great covering power of climbing plants
They decorate old walls and hide imperfections, add joy and greenery everywhere, climbing plants and vines cover and clothe our houses.
The are also very useful to fill in the holes on the fence that separates your lot and your neighbor's, or the pergola under which you love to dine.
And the appeal of fragrant climbing vines
They spread their delicious scent in living spaces like a terrace or a passageway.
Place them near a spot where you like to relax, spend time or share meals.
The most beautiful fragrant flower vines