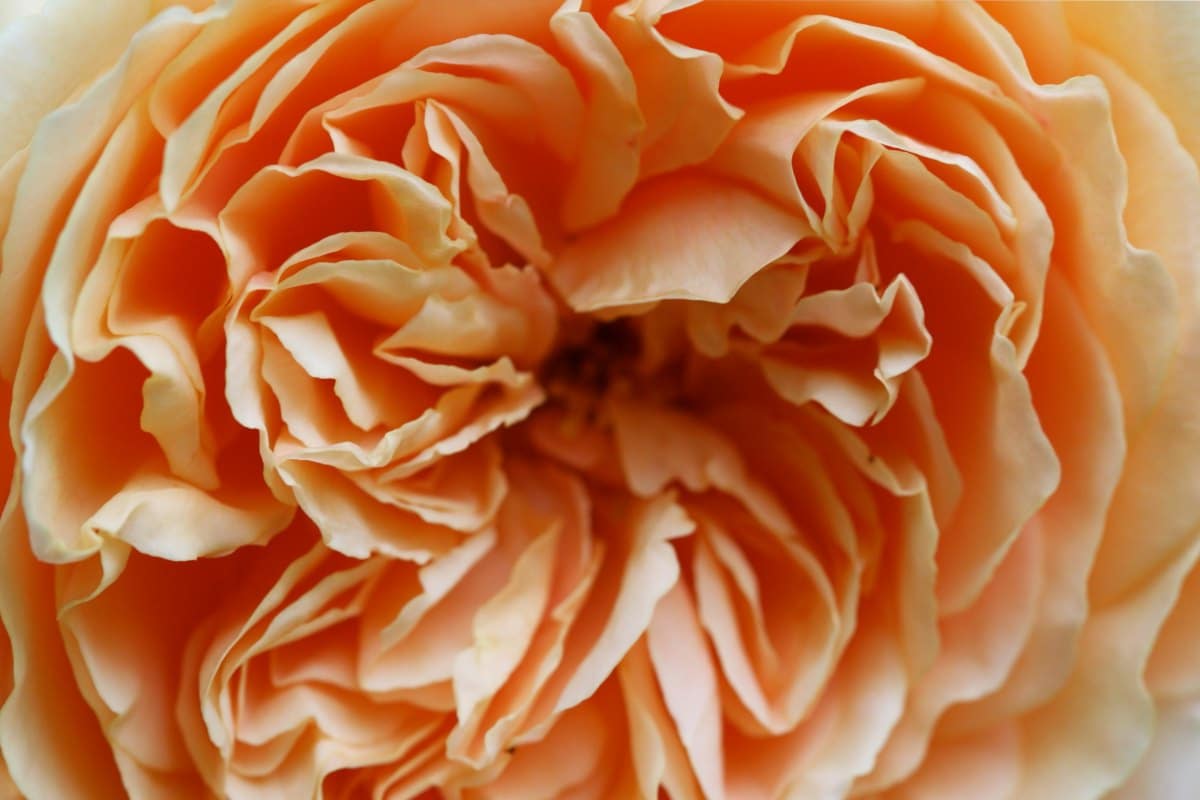 The year 2013 brought joyful tidings for the David Austin roses, with double the glory, having received a Gold Medal during the Courson Plant Days and then another Gold Medal in stride at the Chelsea Flower Show…
Discover without delaying four new English roses, created by David Austin for all lovers of beauty and charming gardens.
The Lady Gardener, a magnificent rose christened in Courson in the presence of its godfather Stéphane Marie. A soft apricot color, rose tea fragrance with touches of cedar wood and vanilla, The Lady Gardener is a robust rose tree, comfortable in all types of gardens, be they modern, romantic, structured or informal…
THE ALBRIGHTON RAMBLER

A repeat-blooming rambler rose tree that is fragrant, charming and graceful.
Small saucer-shaped pink flowers fall back down in large elegant bouquets.
Slightly musky fragrance typical of Sempervirens hybrids.
Petals beautifully placed around a little open eye. Consistent repeat blooming.
An exceptionally resilient variety that requires little care, and with rain-proof flowers.
Christened in honor of a group of hikers that walk for health in Albrighton, the town where David Austin's nursery is located: the "Striders, Strollers & Steppers".
Moschata English hybrid.
David Austin 2013, Ausmobile.
10 to 12 feet (3 to 3.5 meters)
THE LADY GARDENER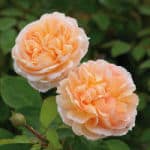 A delicious tea-based fragrance with wafts of cedar wood and vanilla… A ravishing apricot color and great, shallow saucer-shaped flowers with innumerable petals are what makes this robust and charming rose tree distinct. It will fit right in formal garden designs and also the most informal.
Healthy and repeat-blooming, it resists rain well, and it is the very first heirloom English hybrid with an apricot color.
Christened in honor of the precious work that Plant Heritage contributes to protecting plant biodiversity in British gardens.
The National English Rose Collection is perpetuated in the David Ausin Gardens in Albrighton.
Heirloom English hybrid.
2013, Ausbrass
44 x 30 inches (1.10 x 0.75 meters)
CAROLYN KNIGHT
Golden version of the 'Summer song', which normally boasts a caramel orange color. It is a natural mutant thereof. A vigorous shrub, almost thornless. Its appealing apricot blooms tinted with pink become sumptuous wide-cup flowers, extremely double flowered, that fall elegantly back on their stem.
Delicate fragrance of honey, deep and rich, each flower exhales subtly varied scents of almond, myrrh, blackcurrant and rose tea.
It will offer its best at the rear of a flower bed with smaller subjects in the foreground.
Carolyn Knight was a precious help in the nursery's first days, especially regarding design. She disappeared recently.
Leander English hybrid.
David Austin 2013, Austurner.
50 x 40 inches (1.25 x 1 meters)
THOMAS À BECKET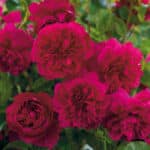 An English rose unlike the others, closer to Botanical roses than to Heirloom roses, with a very natural shrub-like shape.
Its shallow saucered flowers open in an informal rosette, petals curl over quickly as the flower ages. Heirloom rose fragrance with an intense lemon-like scent.
Magnificent red, quite hard to put in words, vibrant red shifting to carmine. This shrub will produce the greatest impact shaped into a standalone.
A particularly healthy and invulnerable variety.
Christened in honor of the Canterbury Cathedral, entered into the UNESCO World Heritage.
David Austin 2013, Auswinston.
50 x 40 inches (1.25 x 1 meters) or more, depending on the pruning.