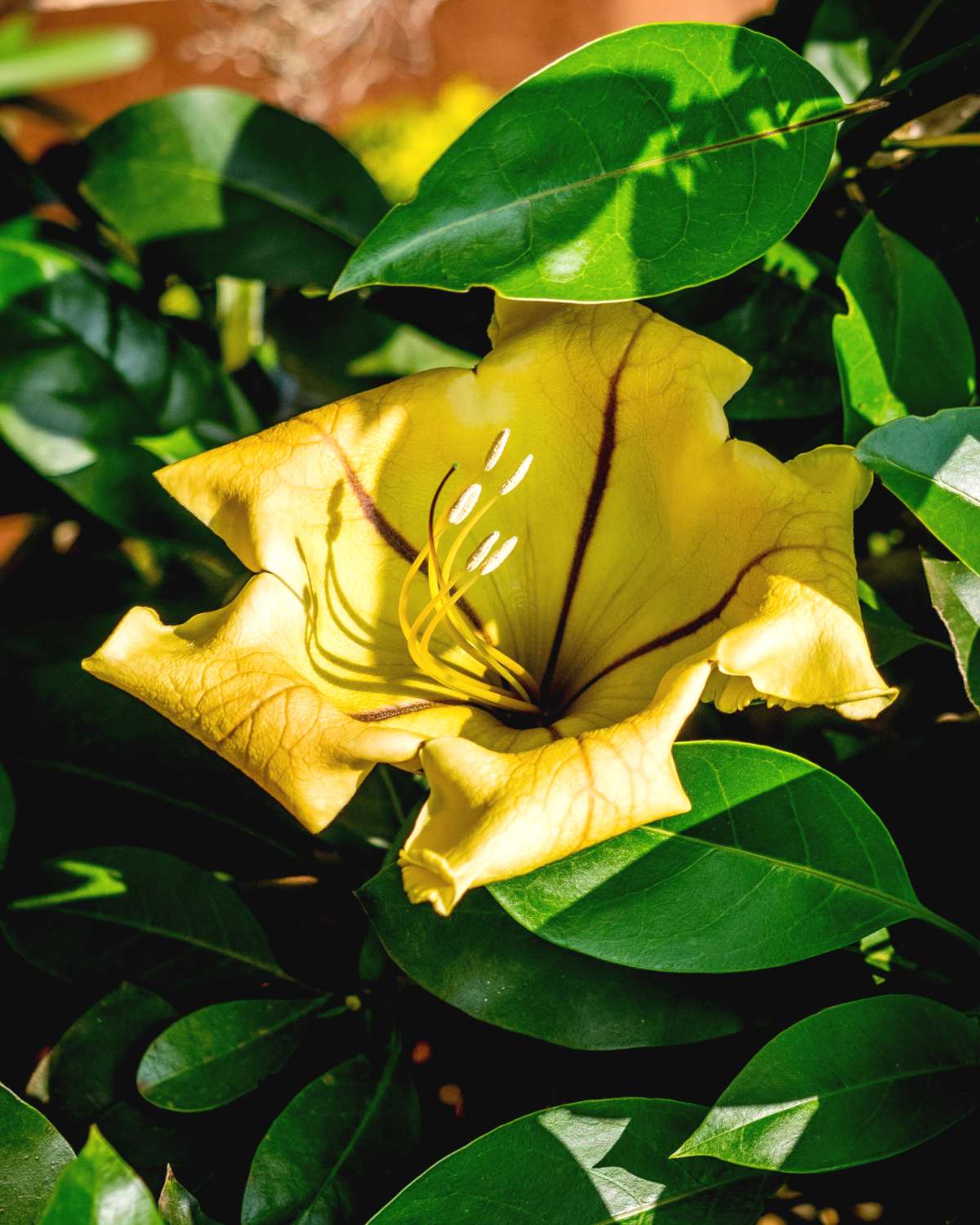 Chalice vine, also called Solandra, is marvelous thanks to its magnificent blooming.
Chalice vine, Solandra facts
Name – Solandra maxima
Family – Solanaceae or nightshade
Type – shrub, climbing vine
Height – 16 feet (5 m)
Exposure – full sun
Soil – rich enough
Foliage – evergreen
Flowering – May to September
Care and pruning are easy and the result is often magnificent.
Planting chalice vine
Preferably in spring.
Choose a sheltered spot, warm and well-endowed with sunlight.
Pruning chalice vine
It isn't necessary to prune it.
If you wish to enhance the blooming, prune lightly at the end of winter.
All there is to know about chalice vine
Chalice vine is a climbing shrub native to Mexico. The blooming is magnificent and the flowers, shaped like trumpets, are in a class of their own in terms of elegance.
Caring for this shrub is easy, and it will effortlessly climb along a lattice or fence.