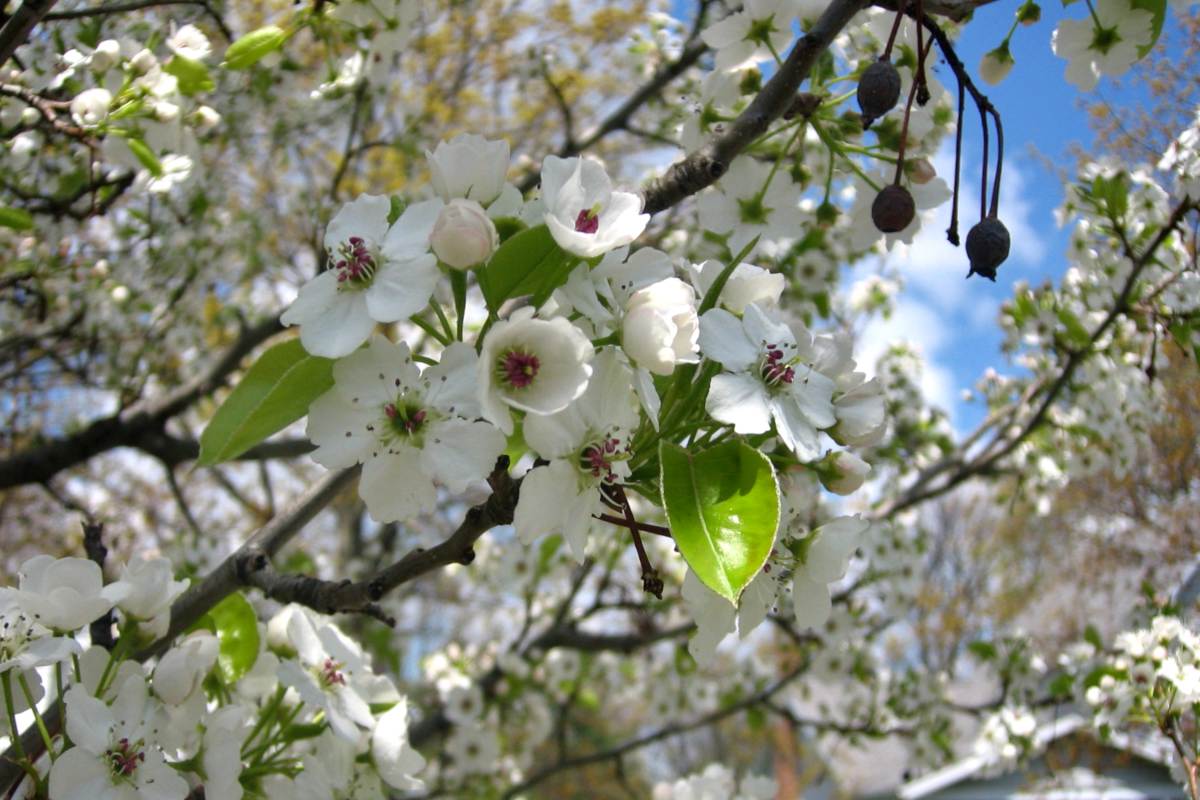 An ornamental pear tree is a tree that bears cute flowers at the beginning of spring.
Ornamental pear tree facts

Name – Pyrus salicifolia
Family – Rosaceae
Type – tree

Height – 16 to 32 feet (5 to 10 m)
Exposure – full sun, part sun
Soil – ordinary

Foliage – deciduous
Flowering – March-April
Although it also produces small brown fruits, these have nothing in common with fruit pears and aren't edible.
Planting an ornamental pear tree
It is a good idea to plant your ornamental pear tree in fall to favor root development and renewed growth.
Pruning an ornamental pear tree
Regular maintenance pruning to keep the tree harmoniously balanced is enough. You can also cut wood out from the center to let the light through and remove dead wood.

Learn more about ornamental pear trees
This pear tree with willow-like leaves only shares one thing in common with fruit pear trees: its name! Indeed, its fruits taste horrible and are nothing like the pears we customarily eat.
It produces cute little flowers at the very beginning of spring together with its beautiful silver-lined leaves.
Its growth is quick, it only requires very little care and watering is only needed in small quantities in case of high temperatures, especially at the beginning.
Smart tip about ornamental pear trees
Light mulch will help retain a certain amount of moisture during the first years of growth.