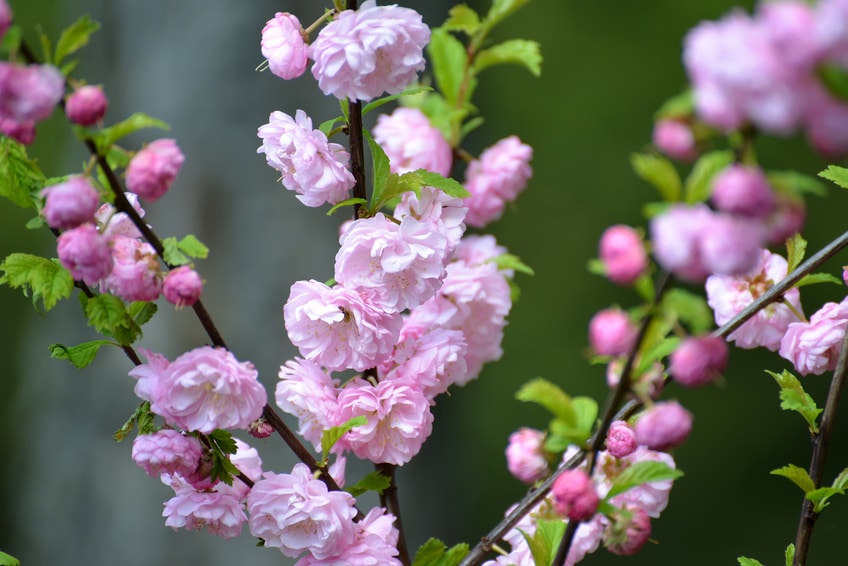 Key Flowering Plum facts
Name – Prunus triloba
Family – Rosaceae
Type – shrub
Height – 6 to 10 feet (2 to 3 meters)
Exposure – full sun

Flowering – March to April
Foliage – deciduous
Planting flowering plum
It is recommended to plant it in fall to favor proper root development.
You can still nonetheless plant your flowering plum in spring if you've purchased it in a container.
Take care, if this is the case, to water regularly at the beginning.
Pruning and caring for flowering plum
After the blooming, cut short the year's new branches just above an outward-facing bud.
The branches that bloom best are the shoots that are a year old already.
All there is to know about flowering plum
Flowering plum is most splendid at the end of winter with the abundant bearing of large pale pink pompoms.
Even though this blooming season is short, it is so impressive that it is worth giving your garden a nice touch of color as the spring days have finally arrived!
Smart tip about flowering plum
Come the blooming, snip off a couple branches and put them in a large vase: guaranteed ornamental impact!