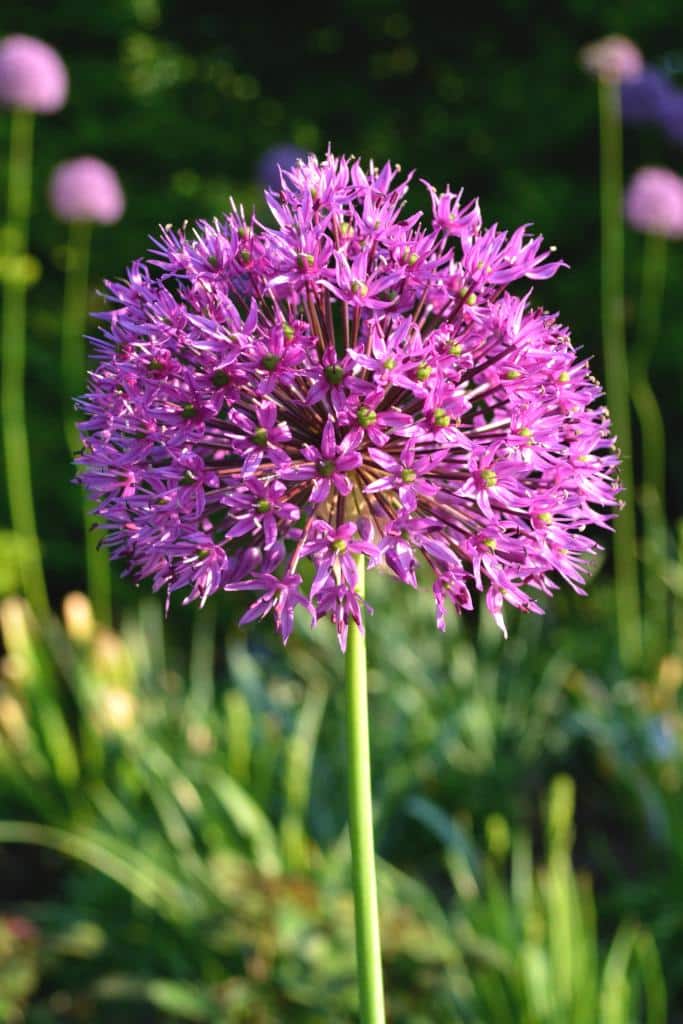 Ornamental onion is a beautiful perennial, known for its tall ornamental floral scapes.
Key Ornamental onion facts
Name – Allium
Family – Liliaceae (lily family)
Type – perennial
Height – 8 to 40 inches (20 to 100 cm)
Exposure – full sun
Soil – ordinary
Flowering – May to July
Easy to grow, it is perfect in flower beds and also in pots or garden boxes to decorate terraces and balconies.
Planting ornamental onion
Ornamental onion is planted in fall more or less 4 to 5 inches (10 to 12 cm) deep to keep them from freezing.
Proceed in clusters of 10 to 15 bulbs to create grouped spots of color.
Look up our advice on planting bulbs.
Pruning and caring for ornamental onion
Cut wilted flower scapes as they die off, cutting the stem off as short as you can.
Only cut leaves back when they have already turned yellow because that is when the onion bulb is stocking up on nutrients for the next blooming cycle.
No need to add fertilizer.
All there is to know about ornamental onion
Ornamental onion is a perennial that grows quite easily and which will produce very beautiful purple blue flowers that can be up to 8 to 12 inches (20 to 30 cm) across.
In flower beds or along edges, and also along a wall or simply plunked in the middle of the yard, the ornamental impact of this plant is guaranteed!
It is also used in flower bouquets, because the foliage and the flowers both can be used to make appealing bouquets.