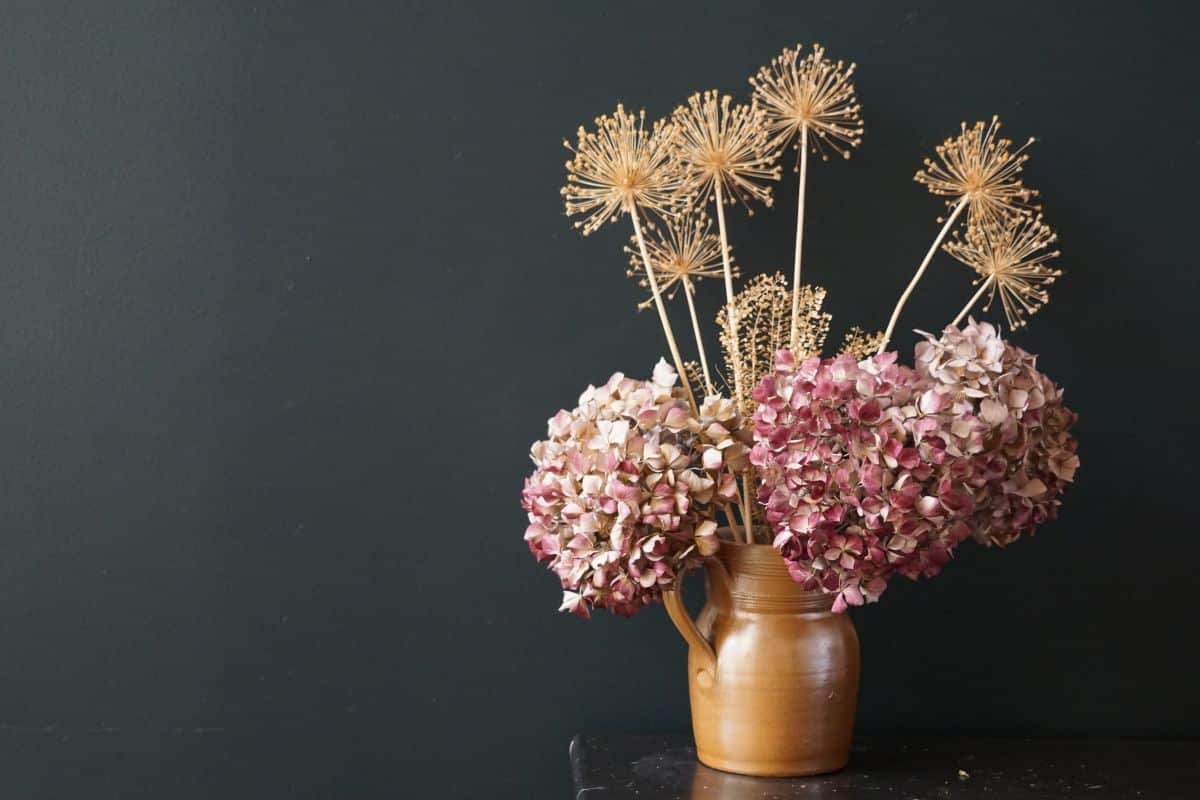 Easy to prepare, a bouquet of dried flowers has the advantage of keeping as long as you wish.
Dried flowers can be arranged into magnificent bouquets anytime during the year.
When to dry the flowers
Collect the flowers in dry weather, preferably sunny, but never when it rains.
Also avoid snipping the plants in the morning, because the dew might disturb the drying.
If you're picking flowers and not leaves, time your picking to match the moment they're in full bloom, so that, once dried, they may retain their splendor.
But you can also gather plants at different stages, this will lend more variety to your bouquets.
How to dry them and for how long?
Once collected, the plants must be kept for 2 to 3 weeks upside down in a dry, ventilated and dark place. Drying them in the dark is important to preserve the fresh looking-hues of your flowers.
Best flowers for a bouquet of dried flowers
All plants can be dried, but some will stand out more than others when you're creating your flower bouquet.
Prime choices are lavender, roses, hydrangea, dahlias, yarrow and grasses that will provide for magnificent dried flower bouquets.