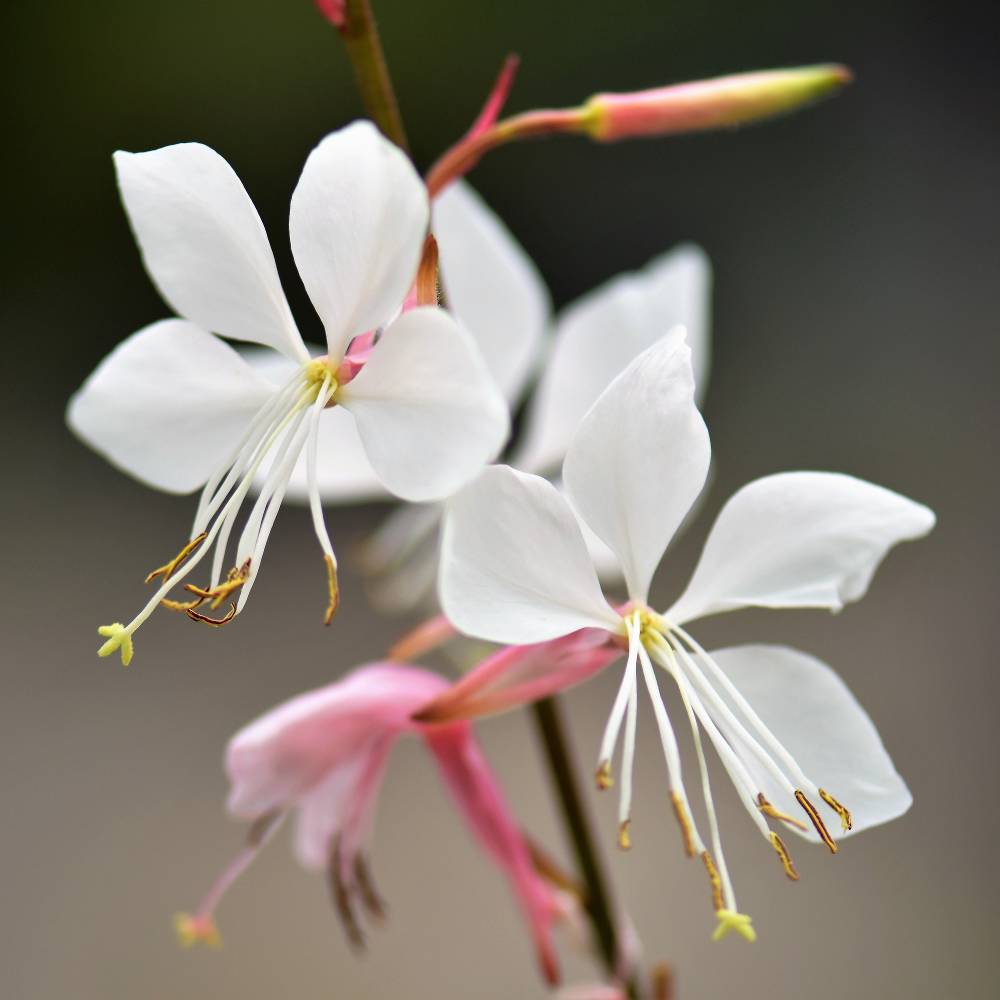 Beeblossom, or gaura, is a magnificent perennial plant that makes for easy growing and minimal care. It procures us beautiful and durable blooming.
Beeblossom or gaura key facts
Name – Gaura lindheimeri
Family – Onagraceae or Willowherb family
Type – perennial
Height – 26 to 32 inches (0.6 to 0.8 meters)
Exposure – full sun, part sun
Soil – well-drained
Foliage – deciduous
Flowering – May to September
Planting beeblossom
In spring or in fall, in a rather sheltered spot.
Take into consideration that you must space each plant at least 20 inches (50 cm) from the next, to give your gaura the space it needs to develop well.
Beeblossom appreciates sun or light shade.
It likes well drained soil that is rather rich.
Propagate through cuttings in spring and at the end of summer or through crown division in fall.
Note that crown division isn't very easy because the root is similar to taproot.
Pruning and caring for beeblossom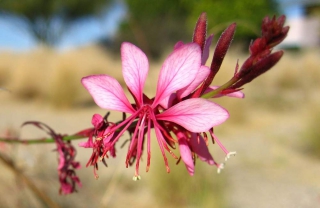 Eliminate wilted flowers regularly, cutting off the entire stem.
This practice helps multiply the blooming.
The technical term for this is "deadheading".
At the end of winter or in fall, cut back all the flower stems before the vegetation phase returns.
Learn more about beeblossom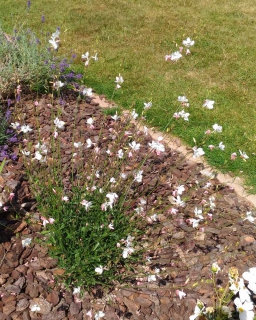 A very cute perennial with abundant blooming that constantly renews itself from spring to fall, Gaura is relatively easy to grow.
You can set it up in a flower bed or in a pot.
Most importantly, when in pots or containers, remember to water often in case of heat.
Particularly melliferous, beeblossom offers magnificent flowers in white and pink tones that will provide joy and light to your garden.
Gaura is a favorite of bees in that it provides rich, sweet nectar in abundant quantities.
"Beeblossom" is indeed a well-deserved name!