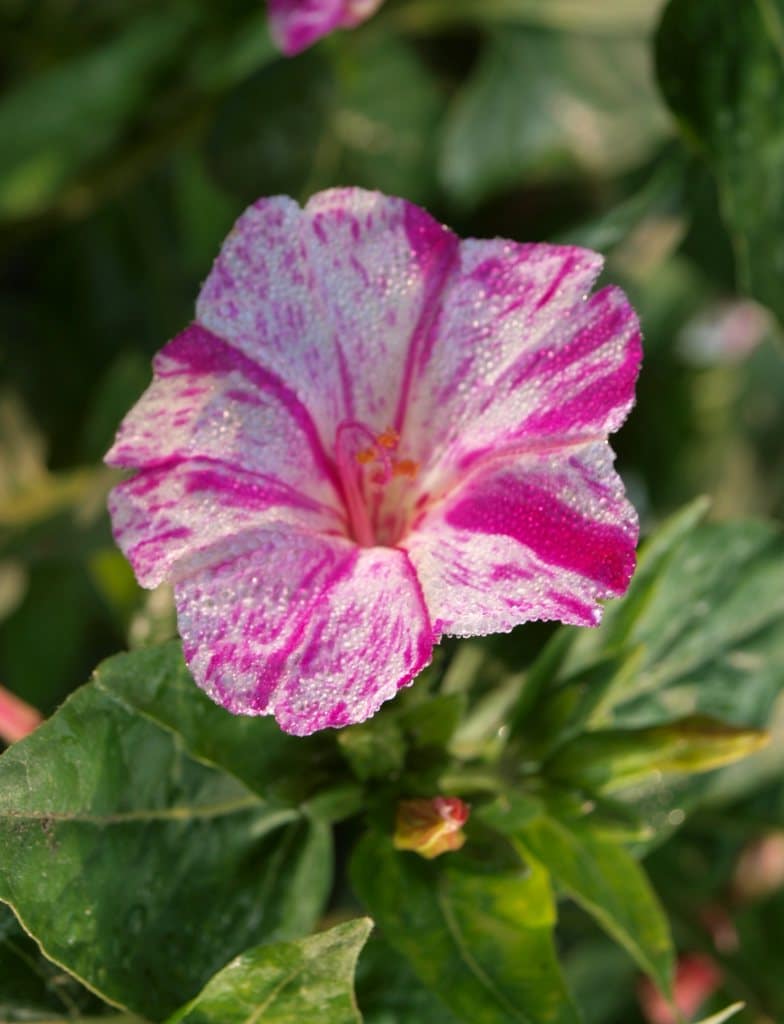 The four o'clock flower is a perennial with abundant flowering all summer long that propagates itself quite fast, sometimes to the point of being invasive.
Four o'clock flower facts
Name – Mirabilis
Family – Nyctaginaceae
Type – perennial, annual
Height – 32 inches (80 cm)
Exposure – full sun
Soil – ordinary, well drained
Flowering – June to September
But if its growth is monitored, it becomes an easy flower plant to care for and is very ornamental.
Planting four o'clock flower
April to May for plants purchased in nursery pots or containers.
Keep a space between plants of around 10 to 12 inches (25 to 30 cm).
To sow four o'clock flowers from seed,
Pruning and caring for four o'clock flower
No pruning is really required, but if you remove wilted flowers when they appear, this will enhance production of new flowers.
Even though it tends to become invasive because four o'clock flower re-sows itself year after year, it is still quite easy to control its growth by pulling out excess plants when they sprout.
All there is to know about four o'clock flower
This cute perennial with funnel-shaped flowers owes its name to the peculiar fact that its flowers open up in the evening and wilt away in the following spring. Other names for this flower are Marvel of Peru or lady-of-the-night.
Its blooming time is the opposite of that of morning glory…
Colors range from red to white and include pink and yellow. They'll be much deeper if you provide organic perennial plant fertilizer at the beginning of spring.
This is the ideal plant for gardens designed to look a bit wild.