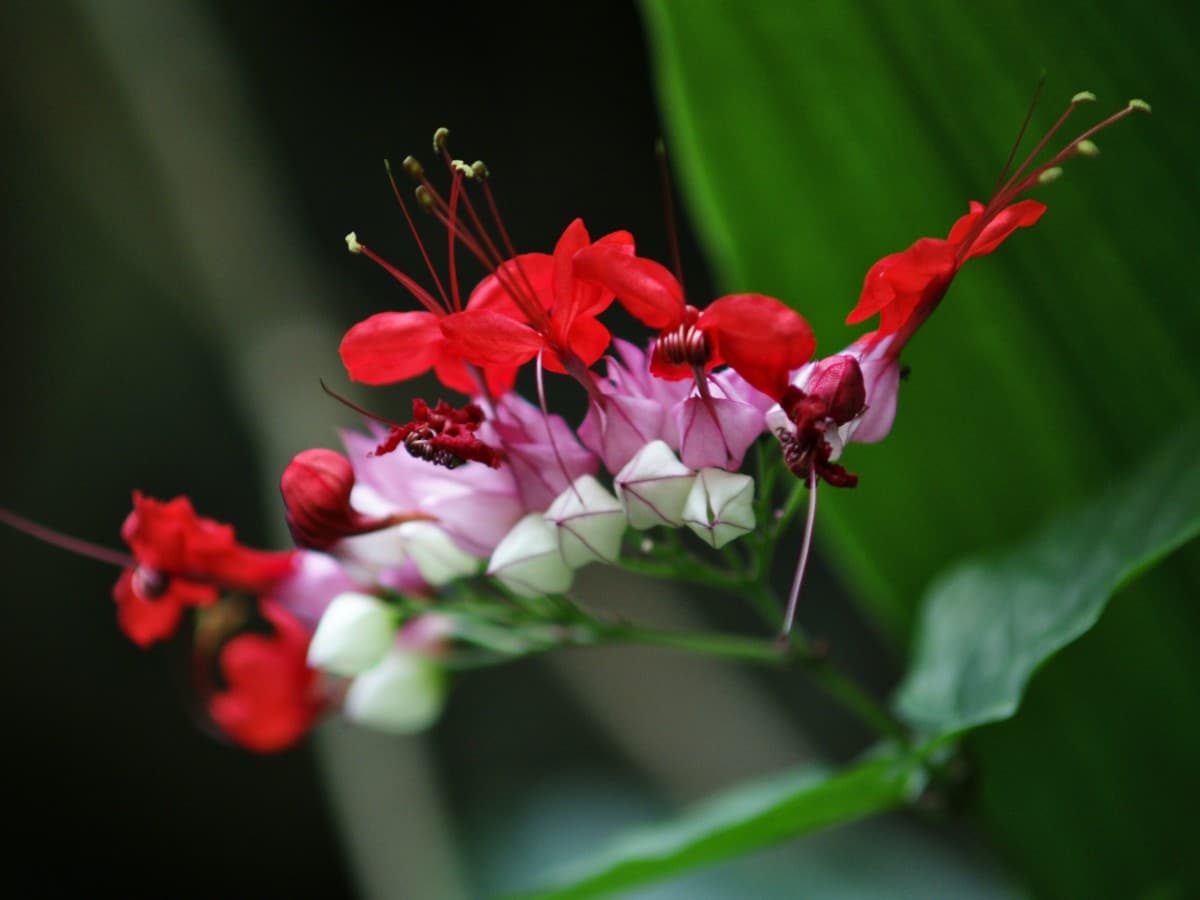 Clerodendron is a shrub with abundant foliage and flowers.
Core Clerodendron facts
Name – Clerodendrum
Family – Lamiaceae (formerly Verbenaceae)
Type – shrub
Height – 6 to 10 feet (2 to 3 meters)
Exposure – full sun
Soil – rather rich
Foliage – deciduous
Flowering – July to October
Proper planting, care and pruning will facilitate growth and solve small problems while growing.
Planting clerodendron
Preferably in spring but also in fall before the first frost spells.
Pruning clerodendron
At the end of winter, you can balance out and slightly reduce the branches.
This shrub has a round bearing that your pruning should help maintain.
Remove dead and damaged branches.
Learn more about clerodendron
Clerodendron indoors
You'll easily keep it growing inside your home or apartment.
In winter, find a place for it where the temperature hovers around 50 to 60°F (10 to 15°C).
Clerodendron outdoors
Native to China, Clerodendron will be most at ease in places where the winter season isn't too harsh.
Strong and long-lasting bouts of freezing will slow the growth of the shrub.
Both ornamental and easy to care for, it offers a beautiful blooming during the summer, and produces cute little green or black berries in fall.
This shrub grows very fast and can be planted in a hedge, a shrub bed, or a pot on a balcony, deck or terrace.