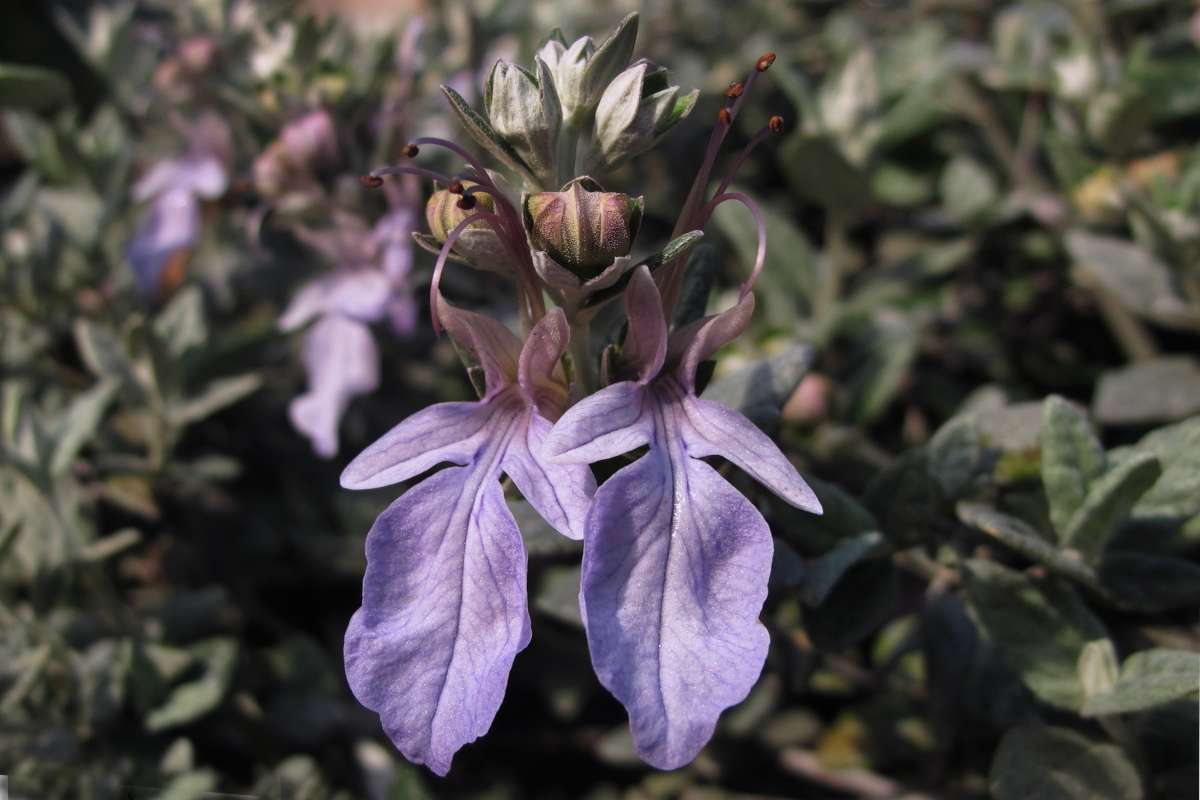 Germander facts, a summary
Name – Teucrium fruticans
Family – Lamiaceae
Type – shrub

Height – 3 to 5 feet (1 to 1.5 m)
Exposure – full sun
Soil – ordinary, well drained

Foliage – evergreen
Flowering – February to August
Planting tree germander
Preferably in spring.
Follow our advice on planting shrubs.
Pruning tree germander
The pruning of this bush is clearly optional, only if you wish to give it a roundish shape.
If this is the case, prune frequently.
If you simply wish to balance the shape or reduce the size of your plant, do it at the end of summer, after flowering is over.
All there is to know about tree germander
Tree germander is particularly well-suited to creating low hedges, and does very well in shrub beds or topiary.
It can cope with most usual climatic environments, but in case of long-lasting frost spells, it will need to be protected.
Smart tip about tree germander
Along the coast, plant tree germander because it stands strong in the wind and copes well with sea spray.
---