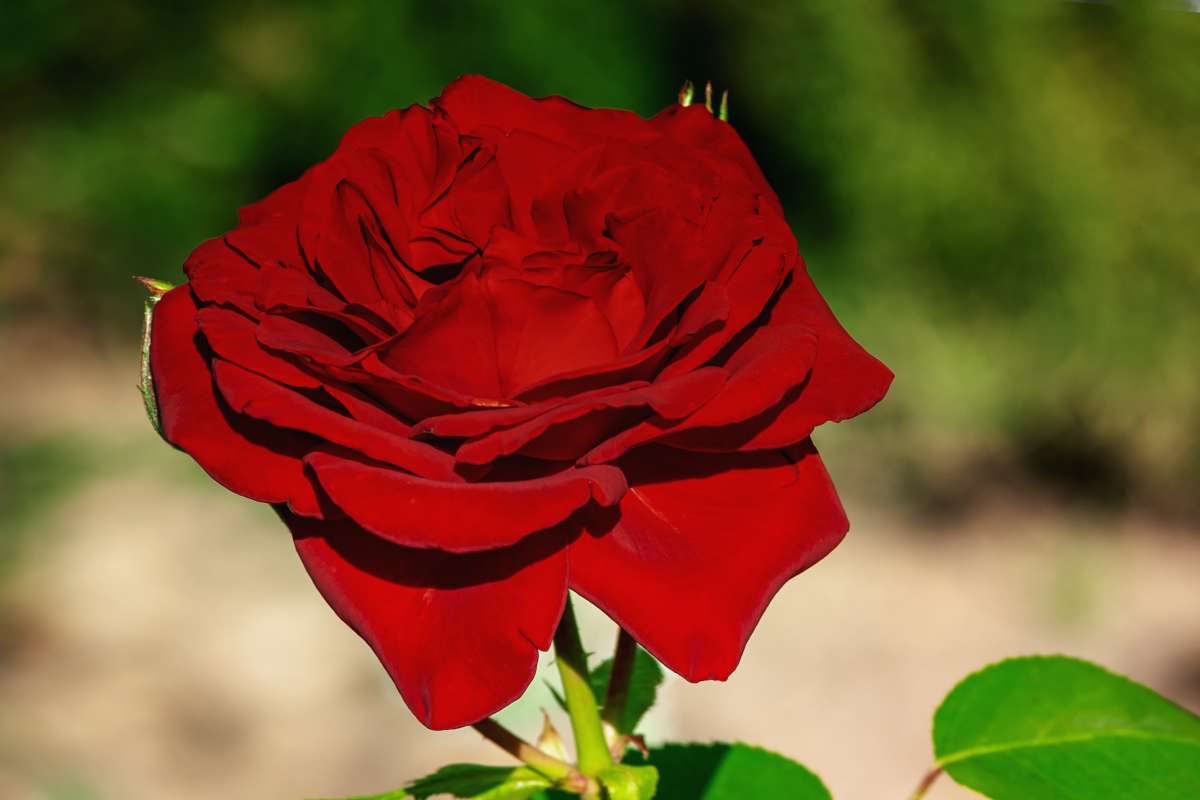 The "Red Parfum" rose is a favorite of gardeners who love powerful roses!
Name – Everepra
Family – climbing rose tree
Type – shrub
Height – 13 feet (4 meters)
Bearing – rigid
Exposure – full sun and part sun
Soil – ordinary
Foliage – deciduous
Flowering – June and September
Planting red parfum
Read our page on the best way to plant a rose tree
Pruning red parfum
Comments about the red parfum
The Red Parfum climbing rose tree boasts a very distinctive fragrance, as its name suggests. Both powerful and long-lasting, it will enchant you especially if your rose tree isn't too exposed to the sun.
Its flowers, made up of around thirty petals, are 2 ½ to 3 inches (6 to 8 cm) across and are a dark and mysterious deep red.
Smart tip about red parfum
Regularly proceed to cleaning away twigs and weak stems to boost blooming.
---