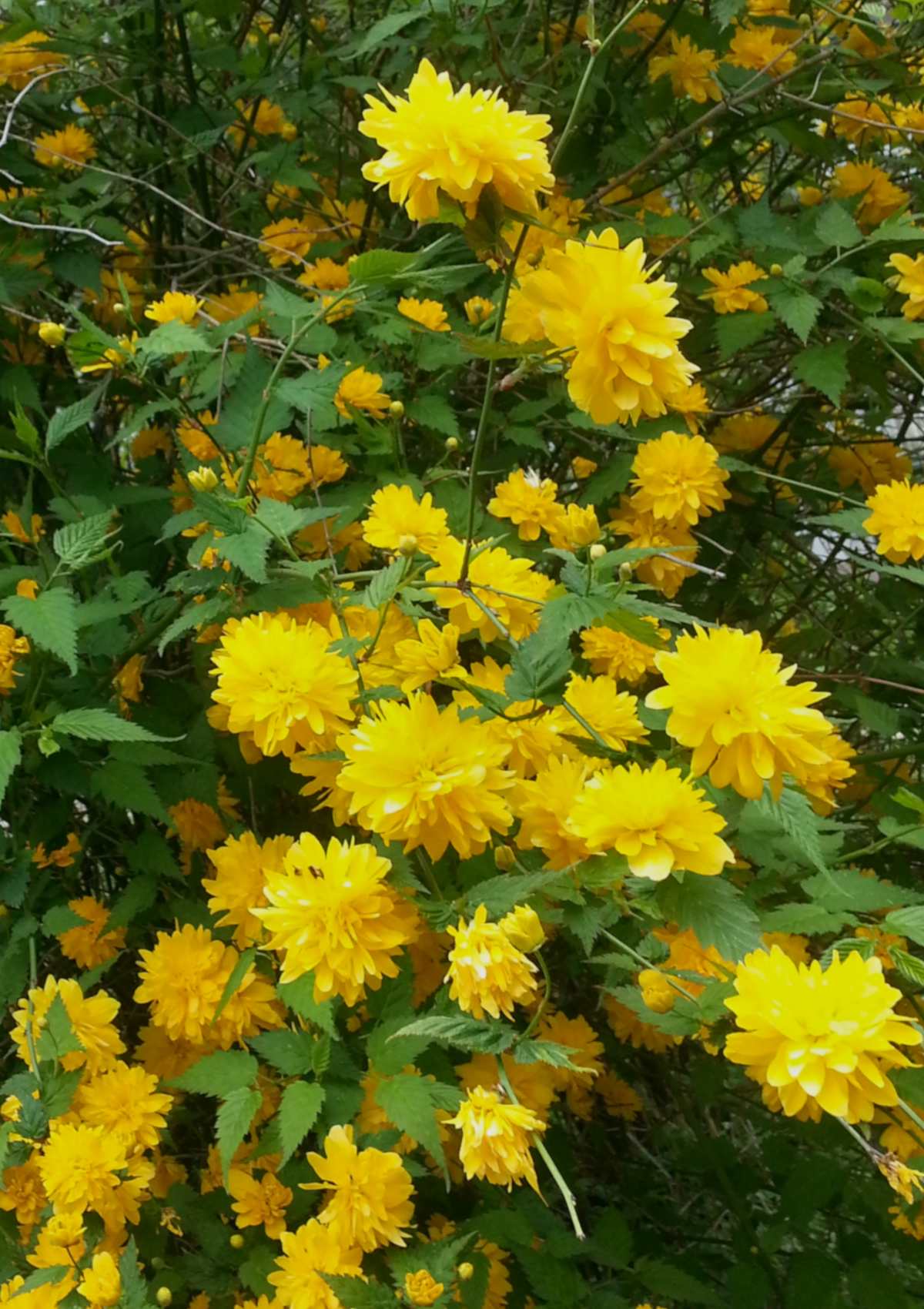 Kerria is a wonderful shrub that is covered in yellow blooms in spring.
Key Kerria facts
Name – Kerria japonica
Family – Rosaceae
Type – shrub
Height – 3 to 10 feet (1 to 3 m)
Exposure – full sun, part sun
Soil – ordinary
Foliage – deciduous
Flowering – April-May
Planting kerria
In order to favor root development and renewed growth in spring, plant in fall.
Follow the Nature-and-Garden advice on planting
Space plants by about 32 inches (80 cm) if you're planting a hedge.
Trimming kerria
Prune ⅔ off from the sprigs of the year when the flowers have died off.
All there is to know about kerria
This bushy shrub produces very cute yellow flowers that are very appealing at the beginning of spring.
In shrub beds or in a hedge, it is quite a statement!
It starts to bloom just after the winter mimosa tree.