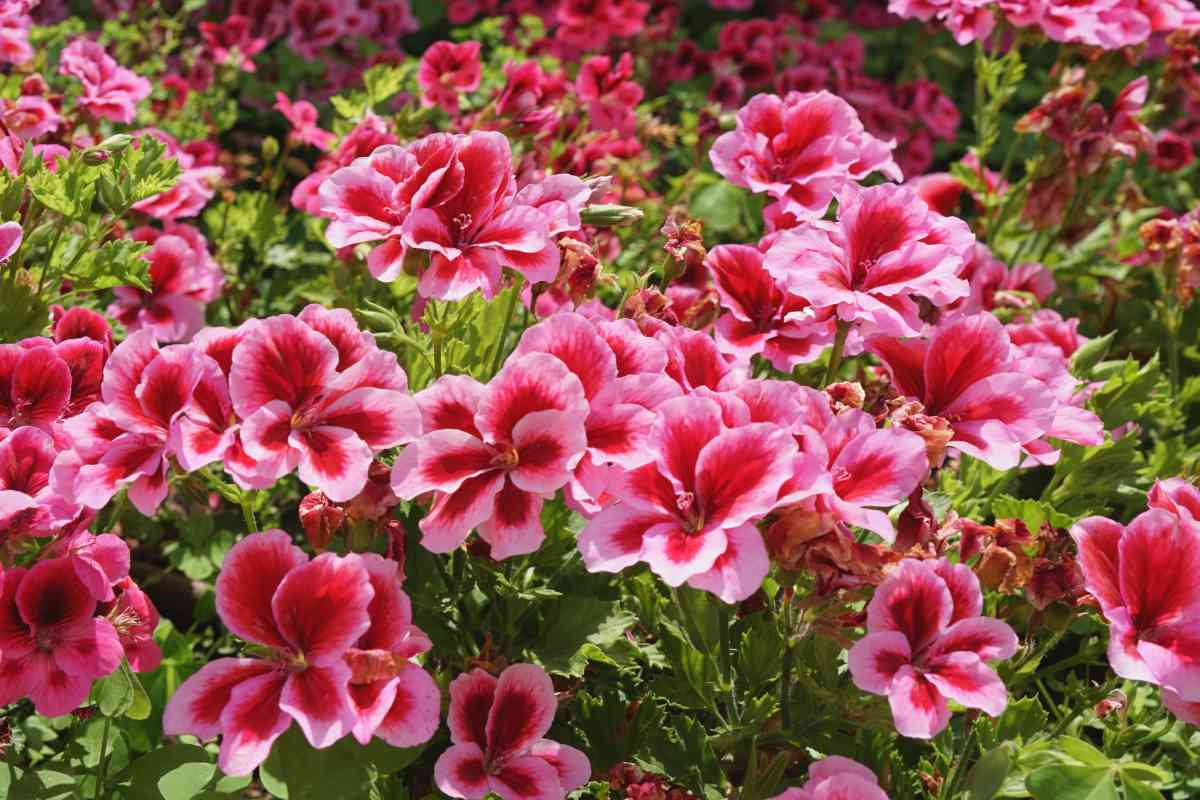 Perennial geranium is a variety that has the advantage of being hardy and thus resists freezing.
General Perennial Geranium facts
Name – Geranium
Family – Geraniaceae
Type – perennial
Height – 8 to 24 inches (20 to 60 cm)
Exposure – full sun, part sun
Soil – ordinary, well drained
Flowering – May to September.
Sowing, pruning and caring for it will help you get magnificent flowers all summer long.
Planting perennial geranium
Preferably in fall or spring in a mix that includes geranium-specific soil mix.
Space plants around 8 to 16 inches (20 to 40 cm) apart.
Pruning perennial geranium
Cut back stems after they have flowered in order to trigger production of new flowers. That way, you'll avert seed-bearing which typically drains your perennial geraniums' strength.
This step of removing spent flowers is called dead-heading. Instead of trying to produce fruit or seed, the plant sends more flowers out!
Learn more about the perennial geranium
This perennial comes in a vast array of species and each has distinctive shapes and colors.
An easy plant to grow, it has the advantage of bearing a beautiful blooming and is overall quite well balanced.
In a flower bed or also along edges and in rocky ground, perennial geraniums can serve as excellent ground cover and beautiful garden box specimens.
Smart tip about perennial geranium
You can provide it with geranium-specific organic liquid fertilizer once or twice in the season to increase blooming.
---