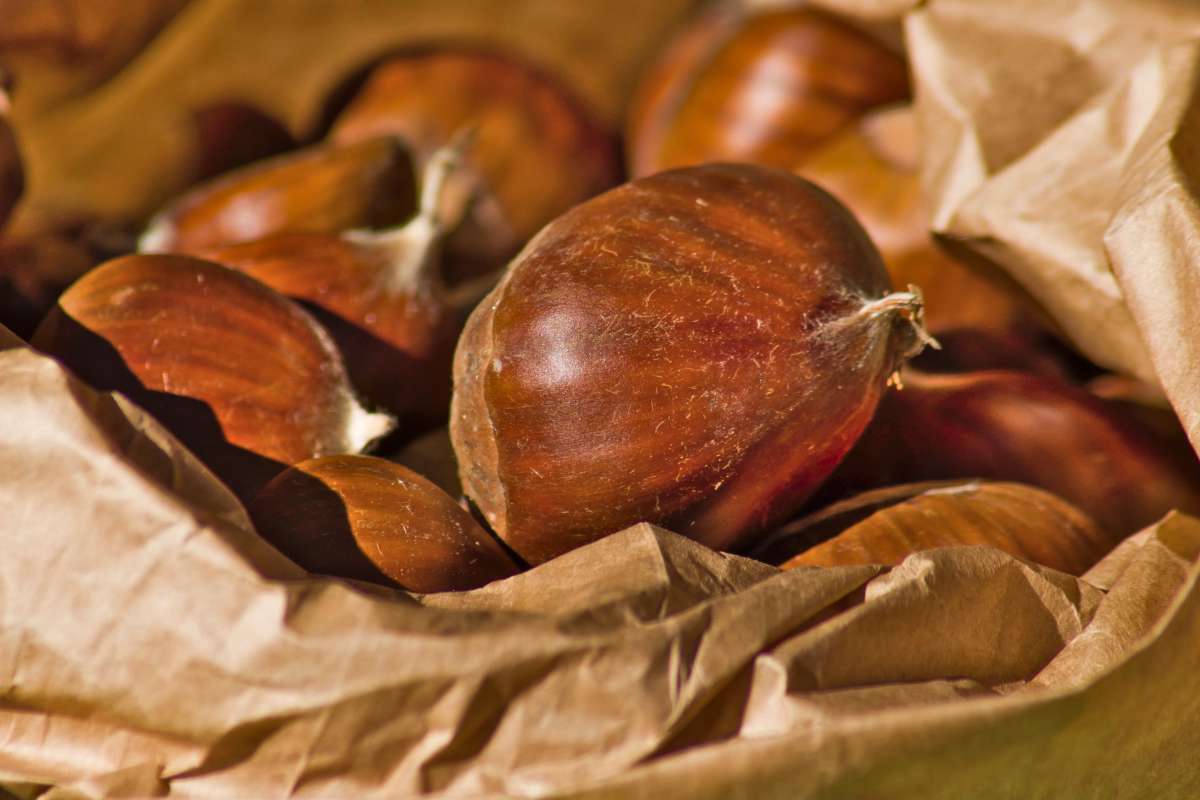 The chestnut (Castanea sativa) is the fruit of the chestnut tree which is native to Southern Europe and Asia Minor. The Romans developed it. Nicknamed "the bread tree", chestnut has long been a major staple food for many people across the nations in Europe. Its nutrient-dense fruits are high-energy food and present many health benefits and therapeutic value. It would replace cereals and grains during meals before visitors to the Americas brought the potato back home.
Health benefits of chestnut and effect on the body
The chestnut is a very nourishing and energetic food. It is recommended for recovering patients, elderly persons and for growing children.
A fiber-rich and very digestible (if properly cooked), chestnut eases digestion of other foods and improves intestinal transit.
Chestnut has high levels of minerals, vitamins and protein: for stew, as a side vegetable or puree, t'is a fall fruit to favor!
Growing chestnut for its health benefits
If you're looking to grow your own chestnut tree, provide full sun exposure, well ventilated. As regards soil, any loose garden soil will do if it drains well and isn't chalky.
The chestnut tree produces two kinds of fruits: normal chestnuts which produce several fruits in one husk, and marrons which only count a single, larger fruit per husk. Good chestnut tree stock should produce more marrons in proportion to regular chestnuts.
Using chestnut in your cooking for its health benefits
Chestnuts are savored in stews or as boiled vegetables, they can be grilled on a wood fire or baked in a stove.
Chestnut flour is a main ingredient in some cookies, cakes, breads or crepes and pancakes.
A delicacy called candied marron is prepared with sugar, it then becomes a unique dessert or sweet. Don't overeat, you'll ruin the pleasure!
Be careful, chestnut is a fragile product that is vulnerable to heat and moisture. It will only keep for a few days in the vegetable compartment of your refrigerator. After that, it might start molding inside the hull.

Chestnut Nutritional content
Laden with energy,180 kcal / 3.5 oz (100 g), chestnut is a fruit that harbors quite a lot of calories. In particular, it holds carbohydrates. A significant amount of fiber is also found in the fruit, which favors easy intestinal transit.