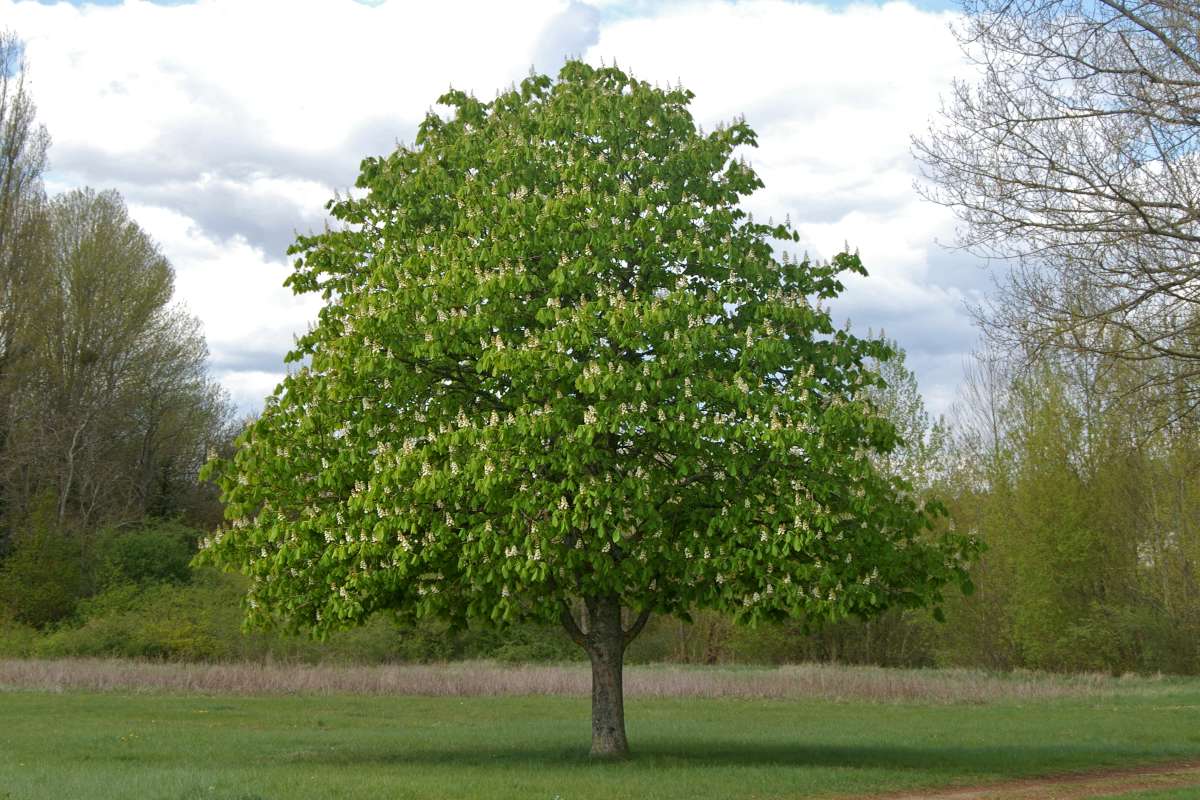 Short Horse Chestnut tree facts
Name – Aesculus hippocastanum
Family – Spindaceae
Type – tree
Height – 50 to 150 feet (15 to 45 meters)
Exposure – full sun
Soil – rich and cool
Foliage – deciduous
Flowering – May
Planting a horse chestnut tree
The planting usually is in October when the first horse chestnuts naturally start germinating.
They grow very fast and their root development will have had a running start before winter.
You can also set horse chestnuts up to germinate in a pot over the winter and transplant them to the ground in spring.
Pruning Horse chestnut tree
It doesn't need any pruning.
Learn more about the horse chestnut tree
It is known to all since children often play with the fruits come fall. In Britain they call them conkers.
This tree has the advantage of growing very quickly, of bearing beautiful flowers in spring and of offering horse chestnuts in fall, except the double-flowered varieties that can't produce any fruits.
Horse chestnut trees, even though they're quite common, are often found in parks and in gardens!
Smart tip about the horse chestnut tree
Great activity for your children: germinate a horse chestnut in a glass filled with soil mix. Water it a bit and just let it grow!
It'll be ready for planting to the garden in spring.