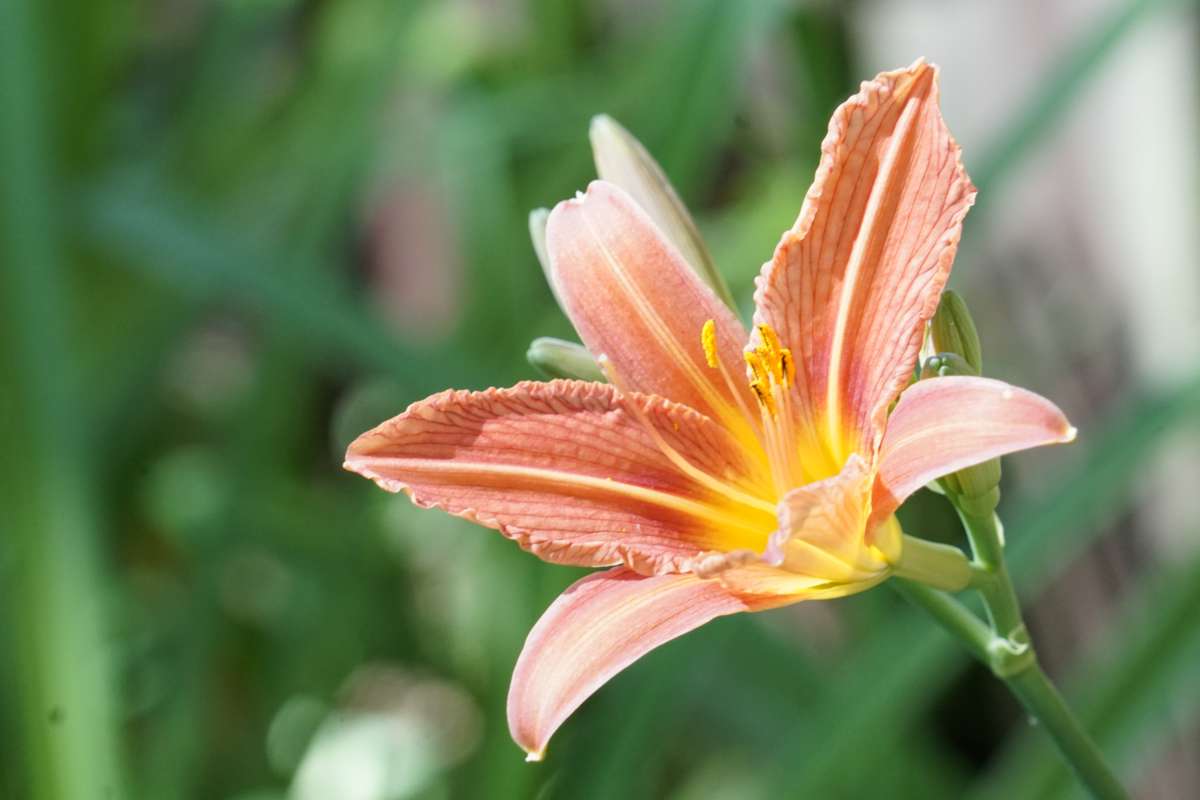 Daylily is also called hemerocallis, its magnificent flowers only last a very short time.
Main Daylily facts

Name – Hemerocallis
Family – Liliaceae (lily family)
Type – perennial
Height – 20 to 40 inches (50 to 100 cm)
Exposure – full sun, part sun
Soil – ordinary, rather clayish
Foliage – evergreen
Flowering – June to September
Both in pots and directly in the ground, it requires a little care to make the blooming more expansive.
How to plant and repot a daylily
Planting daylily in the open
It is recommended to plant daylily in fall even though you can plant all the way up to spring if you avoid frost spells.
To keep your daylilies as long as possible, proceed to divide the crown after the blooming.
Potted daylily
Repotting in spring will let the plant develop well.
Select flower plant soil mix for this.
Where should your daylily be placed?
This plant loves slightly shade-covered emplacements or sunny spots that don't get too hot.
Both in pots and directly in the ground, prefer light sun and a spot that seems sheltered enough from wind.
Pruning and caring for daylily
Daylily is a plant that requires very little work, not to say none. It is very easygoing and propagates on its own as years go by.
Although the following aren't compulsory, here is how you can make the blooming even more amazing.
Eliminate stems with wilted flowers regularly.
Cut back to the shortest at the end of fall.
In case of winter that is colder than usual, you might wish to protect the base of the plant with dead leaf mulch.
Learn more about the daylily
This perennial, native to Asia, is also called "Hemerocallis" and its blooming is very cute but lasts for only 24h.
It has the advantage of bearing evergreen leaves and boasting very beautiful flowers that appear in ranges of red, orange and yellow.
In a flower bed or as a cut flower in a vase, it is extremely striking.
Smart tip about daylily
Upon planting, feel free to enrich the soil with soil mix and even manure and seaweed compost.