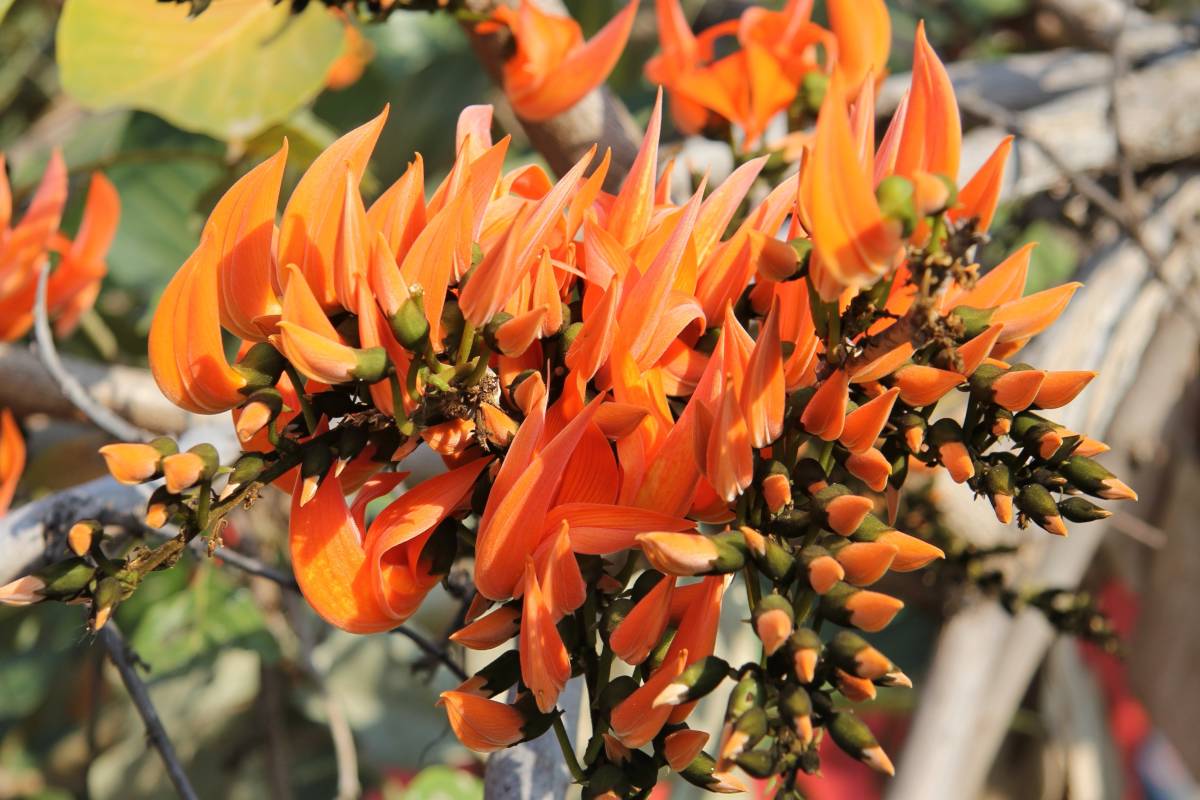 Core Coral tree facts
Name – Erythrina
Family – Fabaceae
Type – shrub

Height – 10 to 20 feet (3 to 6 meters)
Exposure – full sun
Soil – rich enough

Foliage – deciduous
Flowering – May to August
Planting coral tree
We recommend planting in spring.
Refer to our guidelines for planting and select a very sunny spot.
Best grow in pots or garden boxes, especially if temperatures drop any lower than 19°F (-7°C) in winter.
If so, bring it indoors.
Pruning Coral tree
No pruning is needed during the first years.
You can then prune in spring those shoots grown in the previous year.
Comments on the Coral tree
This incredible shrub with magnificent albeit unique flowers is well suited to warm coastal climates, where Erythrina fares well. Its coral-red color will stand out in your garden all summer long.
It is important to water regularly but not too much, whenever it gets hot.
Smart tip about the coral tree
When planted directly in the ground, it's important to mulch around the trunk to protect its roots from the cold.
Read also