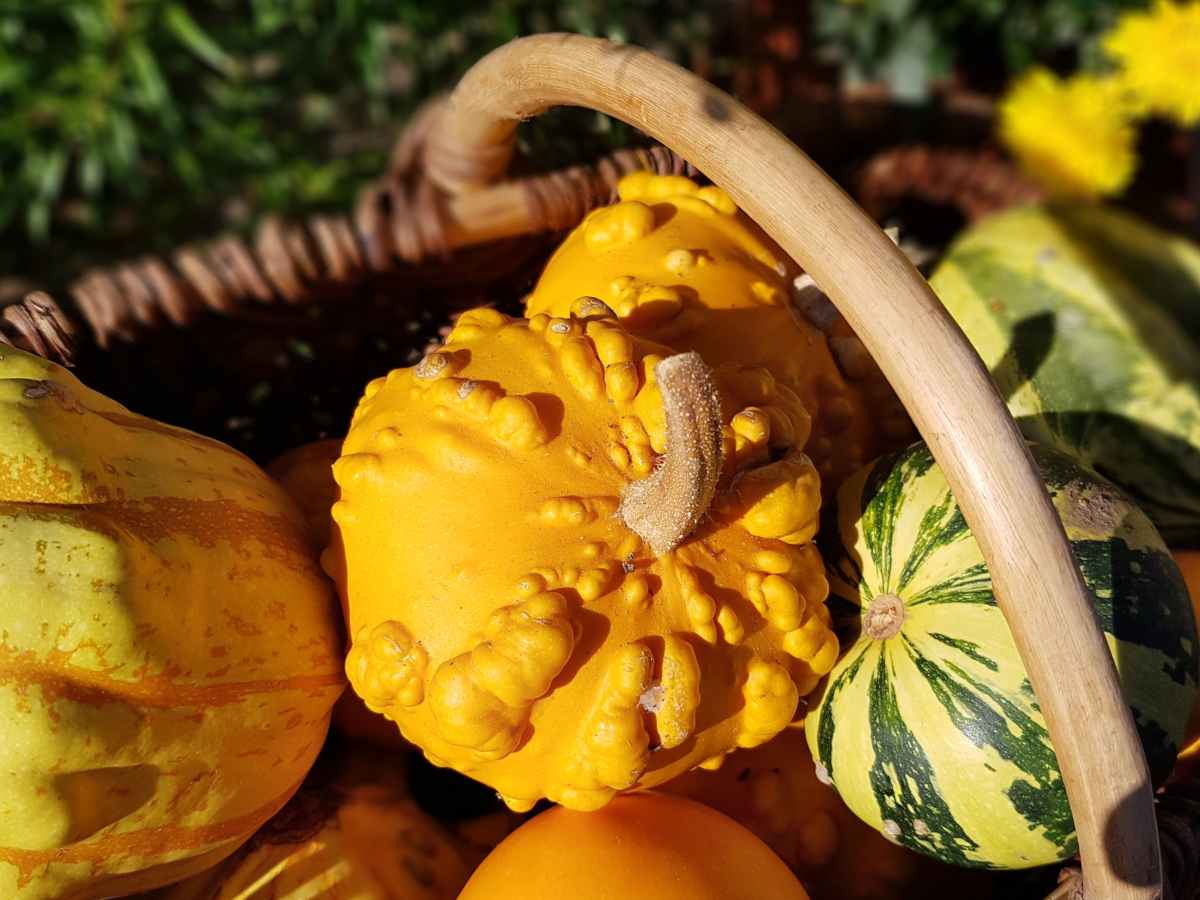 Colocynth is a surprising "ornamental vegetable".
Key Colocynth facts
Name – Cucurbita pepo and others
Family – Cucurbitaceae or gourd family
Type – ornamental vegetable
Height – 8 to 20 inches (20 to 50 cm)
Exposure – full sun
Soil – rich and well drained
Harvest – fall
Fruits come in surprising colors and shapes. After drying, they make excellent ornaments for fall and winter.
Sowing and planting colocynth
Colocynth is grown just like pumpkin, they both come from the same family.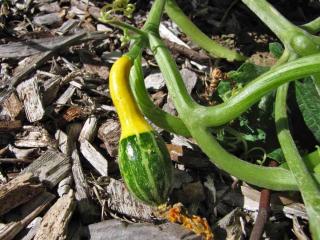 Grown as an annual, sowing starts in the month of March in a sheltered spot and is then transplanted in May, or is directly sown in place starting from the month of May.
Colocynth can be sown at the foot of a fence, lattice or pergola since it tends to climb. Its fruits will sow wonder in its beholder's eyes.
When transplanting the seedlings or sowing the seeds directly, provide for 3 feet (1 meter) growing space on all sides to give the colocynth enough room.
Colocynth likes growing in a well-lit place.
It thrives in hot weather and doesn't tolerate frost.
The richer your soil and the better the drainage, the more abundant will your harvest be.
Feel free to add fertilizer or decomposed manure upon planting.
Pruning and caring for colocynths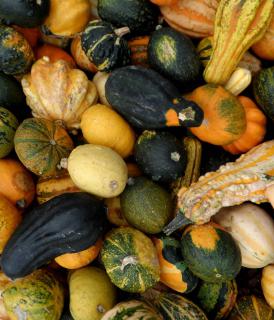 You can pinch off stems after the 3rd or 4th leaf to stimulate plant growth.
This will give you a better harvest and higher productivity.
To avoid keeping each colocynth in close contact with the soil which could lead it to rot, it is better to add a layer of mulch or plastic between the fruit and the ground.
The mulch also prohibits the growth of weeds which are detrimental to the growing colocynth.
Harvest, when is colocynth ripe?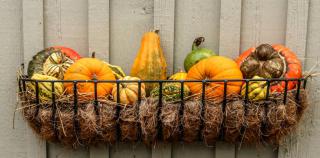 Unlike pumpkins for which keeping and ripeness are important, the harvest period of colocynths is much less important. The only factor that counts is the size and color you are aiming for.
Harvest the colocynth as soon as leaves dry up.
The colocynth must be very hard for it to keep longest.
Keeping colocynth
Colocynth is harvested in fall. They keep for several months when protected from moisture in a rather cool spot.
It is important to harvest colocynth before the first heavy frost spells.
Best is to store them in a cool, dry and ventilated room.
Use colocynths as ornaments, especially around the Christmas season when they can decorate tables. Hang smaller ones on the Christmas tree!
All there is to know about colocynth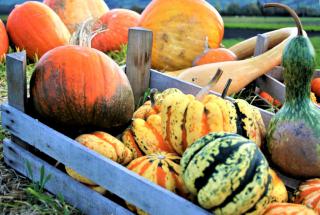 Colocynths are very ornamental gourds, and their beauty is the only reason they are grown. Colors range from orange to yellow to cream.
Dried and heaped in a basket, they are perfect to decorate a kitchen without needing to replace fruits as they rot.
You can also surprise your friends and children if you use colocynth as a Christmas tree decoration, it is beautiful and quite original!
A single plant will produce fruits that have a similar shape, but may differ greatly in color. If you want different shapes, you must plant different varieties (and even other species).
Colocynth isn't edible in that they don't taste good and are a lot of effort to prepare. But they're not toxic or dangerous.
Smart tip about colocynth
Take care not to let too many fruits develop on a single plant (at most 5 or 6).
Having too many fruits might reduce the quality of the entire harvest overall.
---
Images: CC BY 2.0: Kim & Forest Starr, Pixabay: Agnès, James DeMers, Julita, Wiatraczek NL