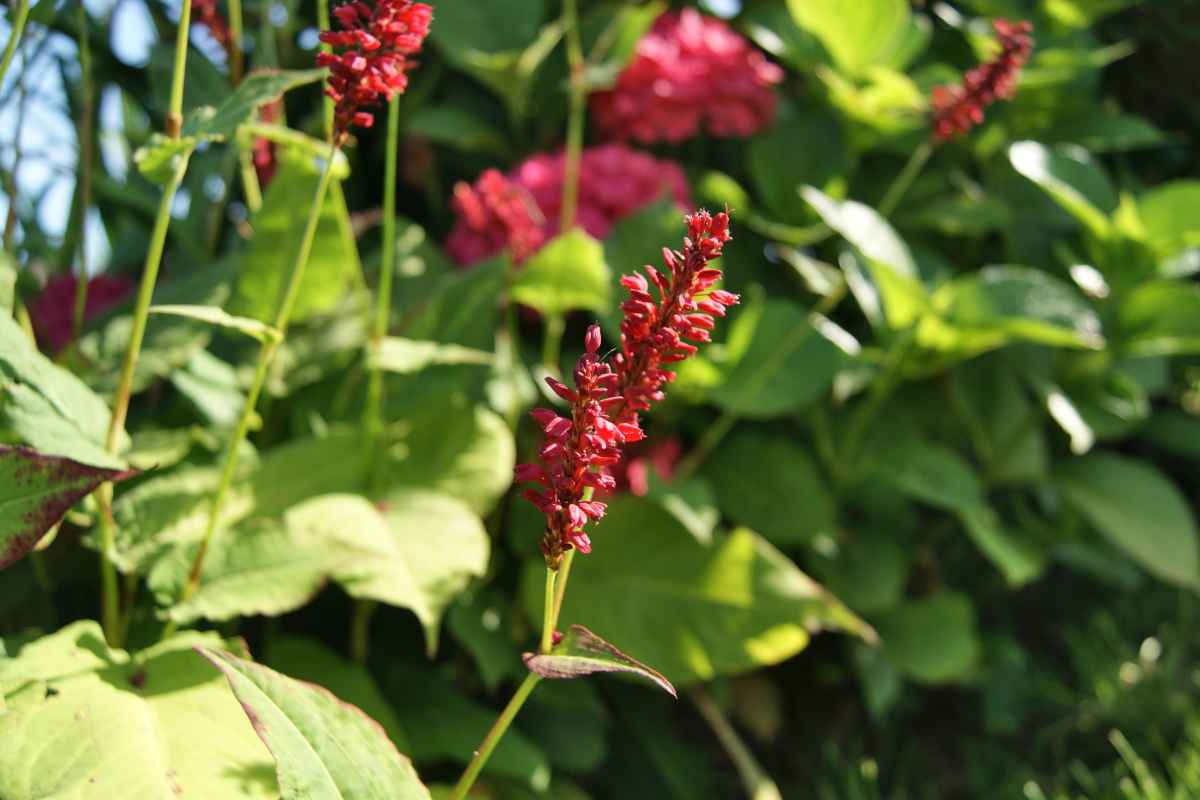 Smart Smartweed facts
Name – Persicaria affinis
Family – Polygonaceae
Type – flower, perennial

Height – 8 to 12 inches (20 to 30 cm)
Exposure – full sun, part sun
Soil – ordinary, humus-rich
Flowering – June to October
Foliage – evergreen
Planting smartweed
One usually plants smartweed from fall to spring while avoiding periods of deep cold.
Propagate through crown division in fall.
Pruning and caring for smartweed
Eliminate wilted flowers as they die, this favors the appearance of new floral buds.
However, smartweed also will spread on its own without needing any help. You might actually discover how invasive it may become…
All there is to know about smartweed, persicaria, polygonum
This endearing perennial will provide perfect cover for edges, rocky ground and even the foot of trees and shrubs.
Its abundant blooming lasts from the beginning of summer up to fall, and some varieties are even considered invasive because their spread is high-paced.
All the species bloom in shades of red, purple and pink, but the sizes mark the differences: the smallest are about an inch (a couple centimeters) tall, and the tallest tower at 5 feet (1.5 meters).
Smart tip about smartweed
Dwarf Persicaria can be planted for ground cover and the resulting effect is remarkable.