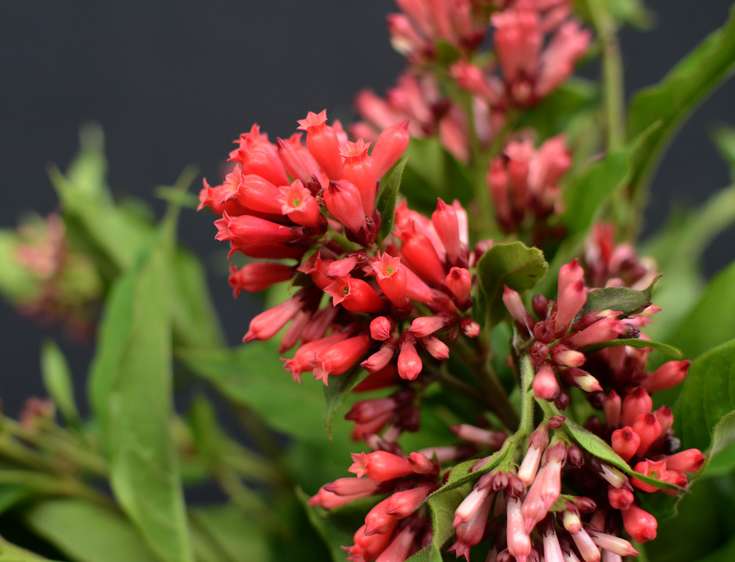 Core Cestrum facts
Name – Cestrum
Family – Solenaceae (nightshade family)
Type – shrub

Height – 3 to 10 feet (1 to 3 m)
Exposure – full sun, part sun
Soil – ordinary

Foliage: deciduous or evergreen, depending on the climate
Flowering: May to September.
Planting Cestrum
We recommend planting in spring.
Grow it in the ground if the climate is relatively warm, if not, in garden boxes with soil mix to bring them indoors in winter.
Propagation is through cuttings in spring on semi-hardened sprigs.
For Cestrum from seed, favor sowing in trays in spring.
Pruning cestrum
It doesn't need any pruning.
Learn more about Cestrum
Cestrum uplifts us with a beautiful inflorescence, panicles shaped like umbels. It stands apart from other plants thanks to its very agreeable fragrance.
It is an excellent plant to grow in a veranda, because it needs heat in summer and a certain amount of coolness in winter, and lots of light.
Smart tip about cestrum
During the blooming phase, add liquid organic fertilizer every two weeks.