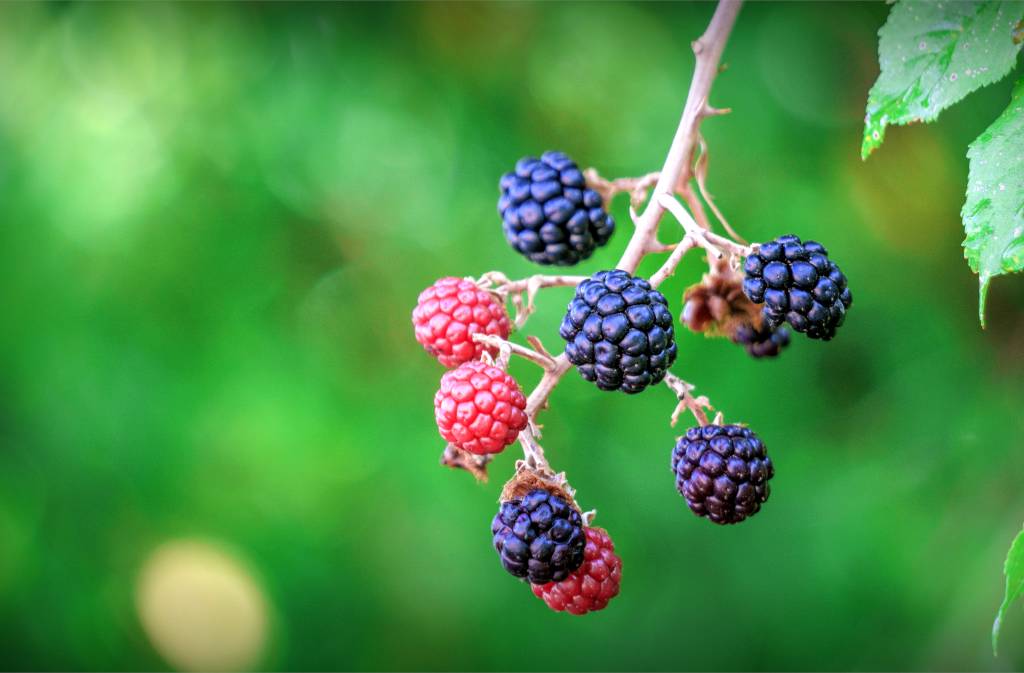 Blackberry shrubs offer delicious blackberries if you care for them well.
Basic blackberry facts

Name – Rubus fruticosus
Family – Rosaceae
Type – fruit shrub
Height – 3 to 10 feet (1 to 3 m)
Exposure – full sun, part sun
Soil – rich enough
Foliage – deciduous
Flowering – June-July
Harvest – August to October
Planting, pruning, and care, here are the practices to grow a bountiful blackberry harvest.
Who hasn't yet noticed those blackberry briar patches along countryside roads, which from August onwards attract knowledgeable cooks and gourmets alike?
Some of us even keep secrets handed down from one generation to the next about where the most luscious and bountiful berry spots are, to go there discreetly and harvest enough to prepare blackberry jam and blackberry jelly!
Selecting a blackberry bush with no thorns
You can refer this question to your local horticulture store, where experts on what grows in your area will recommend the best varieties of blackberry bushes without any thorns.
Planting the blackberry bush
It is planted preferably in fall, but also until spring as long as it doesn't freeze.
Keep a distance of at least one yard (meter) between plants.
Five specimens should quickly provide an abundant harvest for the entire family.
Select a sunny spot and set up a lattice or wire to tie them.
Harvesting blackberries
New growth is what will bear fruit in the following year.
You must be patient: the blackberry bush you've planted this year will only bear fruit next year, but the harvest will quickly increase as years go by.
The diligent gardener that lurks within will thus give his blackberry bush loving care and attention, and all will be repaid with delicious fruits, jams and jellies.
For an abundant harvest, select more productive cultivars such as 'Apache', 'Dirksen', 'Smoothstern' or 'Darrow'.
Caring for the blackberry bush
It is highly recommended to attach the blackberry shrubs as shown on the pictures of our Nature-and-Garden gardener.
Purchase T-shape fencing stakes 8 feet (2.5 m) long, set them along two rows 6 feet (2 meters) apart, with intervals of one to two yards (one to two meters). Attach them with construction iron rods thin enough to slide into the holes drilled into the fencing stakes.
As the blackberry stems grow, attach the new growth of the year to the iron rods with pieces of string.
No further care is called for, since the plant isn't vulnerable to disease.
Pruning blackberry
Pruning is in fall or winter, cutting down to ground level any branch that has born blackberries, while safeguarding all the year's new growth.
Video tips on how to train a blackberry bush: