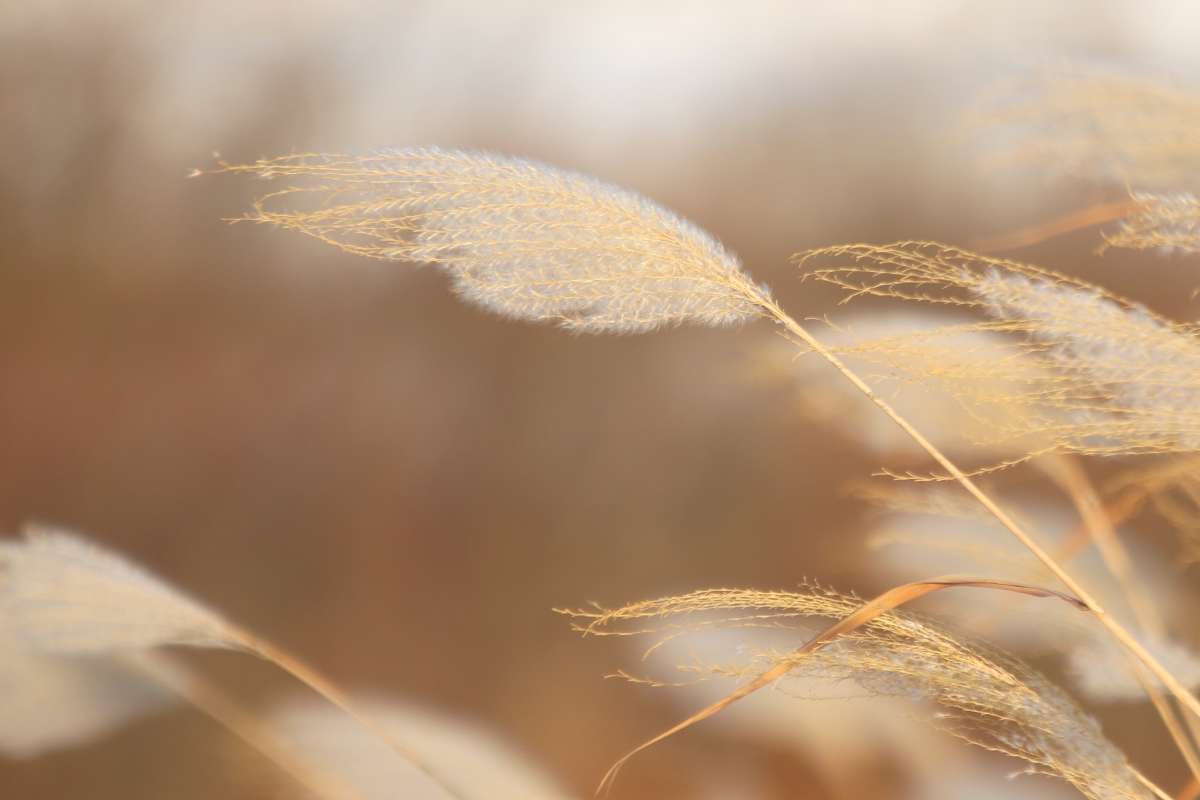 Zebra grass, also called eulalia grass or Chinese silver grass, is a very ornamental grass that is easy to grow.
Zoom in on Zebra grass facts

Name – Miscanthus sinensis
Family – Poaceae
Type – perennial, grass

Height – 3 to 10 feet (1 to 3 m)
Exposure – full sun
Soil – ordinary

Foliage – evergreen
Flowering – September to November
Planting zebra grass, Chinese silver grass
Preferably in spring in soil amended with soil mix.
Propagating through crown division in spring.
Trimming zebra grass, Chinese silver grass
At the very beginning of spring, as soon as sprouts appear, cut back the stalks with pruning shears.
Comments on Zebra grass, Chinese silver grass
Windbreaker and ornament are two of the garden uses that this perennial offers. It is recognizable thanks to its distinctive floral scapes and stalks that remain on the plant all winter long.
This grass only requires very little care and makes for easy growing.
Smart tip about zebra grass, also called maiden grass
You can set it up in a bed or as a standalone, and spread pozzolana for mulch: it is particularly well suited to this plant and matches its ornamental style well.
---