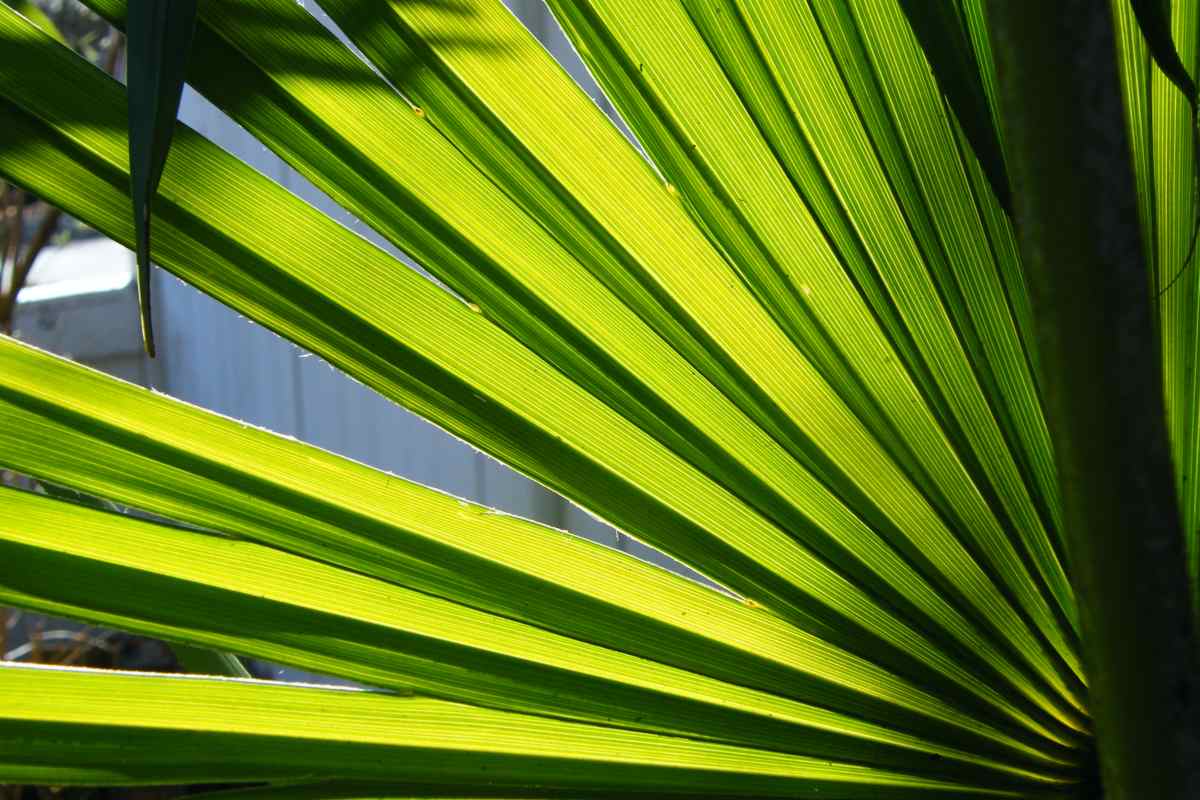 Windmill palm, or Trachycarpus, is one of the palm trees that best resist the cold – perfect for our temperate climates!
Key facts to remember
Name – Chamaerops excelsa or Trachycarpus fortunei
Family – Arecaceae
Type – tree, palm
Height – 30 to 35 feet in the ground, 6 to 9 feet in pots (10 to 12m and 2 to 3m)
Exposure – full sun
Soil – rich enough
Foliage – evergreen
Flowering – May to June
Clearly adapted to growing outdoors, both in pots and in the ground, you'll find this one appealing for its beautiful foliage and ease of care.
Planting windmill palm
Planting directly in the ground: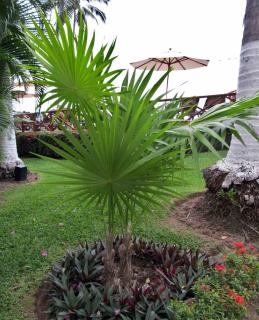 It's most recommended to plant this palm tree in fall, so that it may have time to grow roots and prepare for spring.
This palm, like most others, loves having very well-draining soil. Make sure to increase drainage by adding sand, clay pebbles, or other similar amendments to your garden soil.
Growing in pots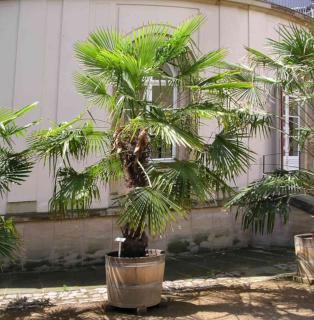 Growing windmill palm in pots is possible for smaller varieties, such as Trachycarpus wagnerianus.
Anticipate having to water regularly in summer so that the soil mix never gets completely dry.
Give the plant good light, but if you're in warmer regions, it's best to avoid scorching locations.
Caring for windmill palm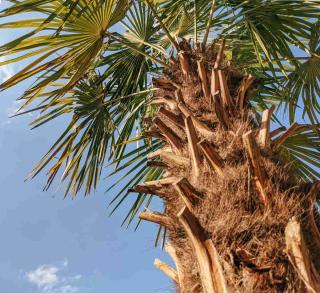 Over the first year, a structural pruning is often recommended. The goal of this first pruning is to balance the palm tree out.
Luckily, most specimens purchased in garden centers won't need any pruning at all.
After that, eliminate dead, dried out and yellow branches whenever you notice them.
Good to know about the windmill palm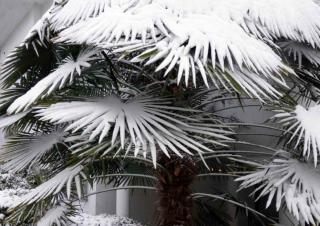 The hardiest of all palm trees succeeds in resisting winters very well, even temperatures dropping to the 5 to 14 °F range (-15 to -10°C). It has even been reported to survive -5°F (-22°C)! Native to China, this palm tree also goes by the name Chusan palm. It grows gigantic leaves that reach to nearly 6 feet long (1.5 meters).
Growth is relatively slow at the beginning, but then it tends to speed up as years go by.
The advantage of this palm tree is that, overall, it grows rather fast.
Smart tip
Mulching in summer will help it retain the moisture it needs.
---
©vov1977