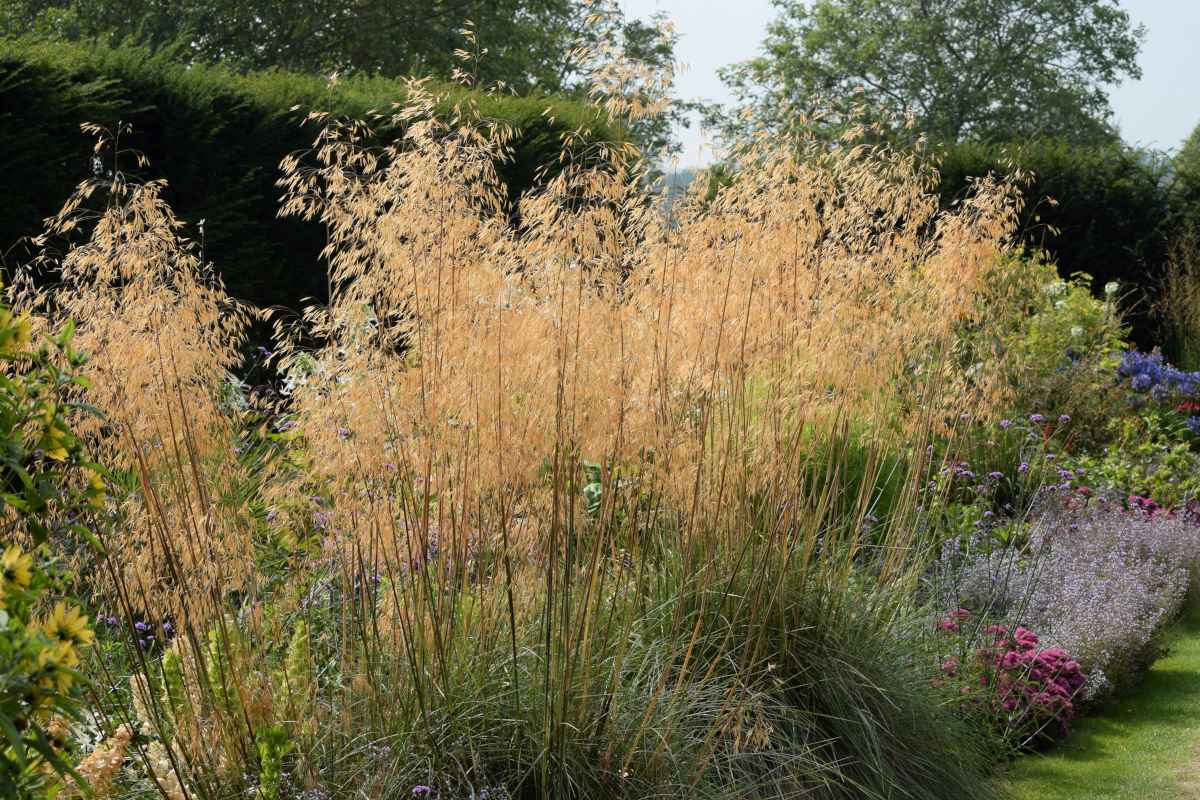 Giant feather grass is a grass which, as its name shows, is know to grow quite tall.
Giant Feather grass facts

Name – Stipa gigantea
Family – Poaceae
Type – perennial, grass

Height – 6 ½ feet (2 meters)
Exposure – full sun
Soil – ordinary, well drained

Foliage – evergreen
Flowering – July to October
This easy-to-care-for plant fits right into a grass bed and also does great as a standalone thanks to its ornamental value.
Photo:  By A. Barra (Own work) [GFDL (www.gnu.org/copyleft/fdl.html) or CC-BY-3.0 (www.creativecommons.org/licenses/by/3.0)], via Wikimedia Commons
Planting giant feather grass
Indifferently either in spring or fall.
Choose a full sun location.
Trimming giant feather grass
No pruning is required but it is nonetheless preferable to cut the stems back at the end of winter.
If you wish to reduce your feather grass in size, wait for the blooming to end.
Learn more about giant feather grass
This very tall perennial is part of the grasses family and it produce beautiful golden panicles from summer to fall.
You can set your feather grass up in perennial beds or shrub beds, and also as standalones or to highlight its superb foliage.
Caring for it is very easy.
Smart tip about giant feather grass
This grass is particularly well suited to poor soil.
Read also