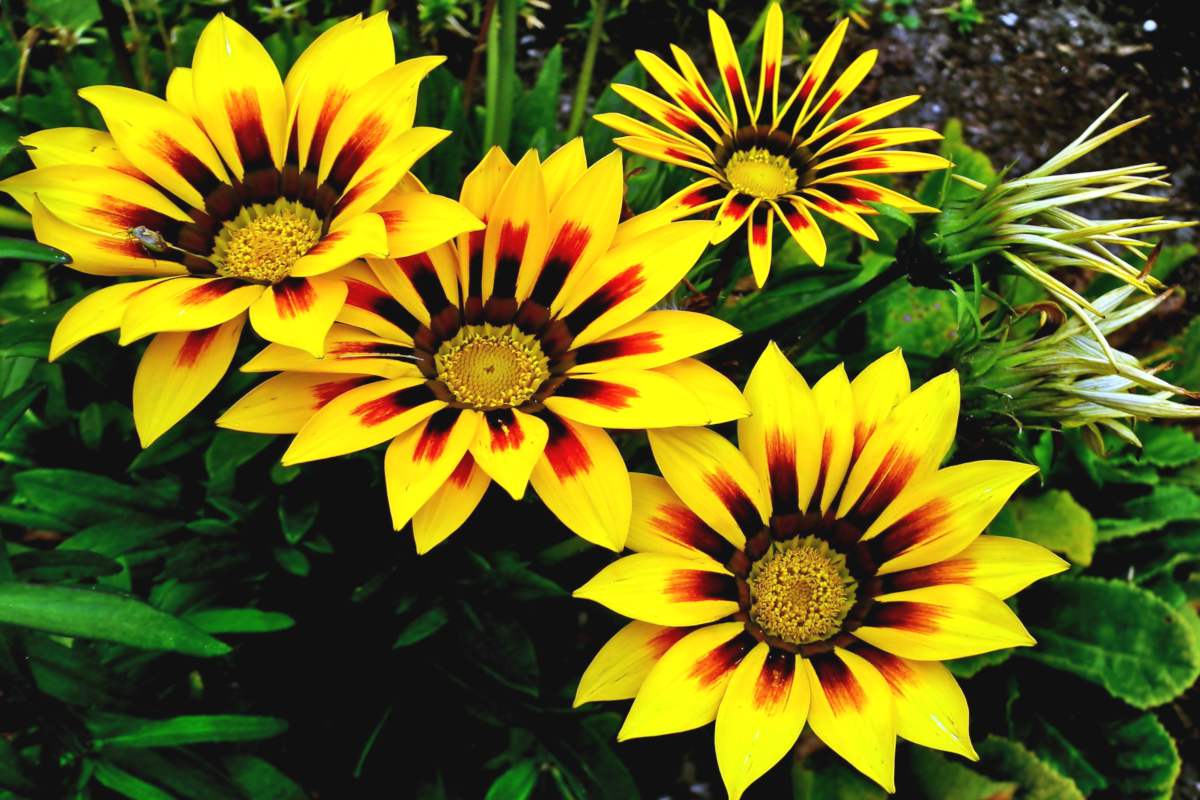 Gazania, first of all, is a mesmerizing flower thanks to its summer blooming, but it is also surprisingly easy to deal with given that it is extremely resilient.
Key Gazania facts
Name – Gazania splendens
Family – Asteraceae
Type – perennial

Height – 4 to 14 inches (10 to 35 cm)
Exposure – full sun
Soil – ordinary, well drained
Flowering – May to September/October
Even without watering a single drop, you'll have flowers all summer long!
Planting gazania
Preferably choose to plant in spring in a blend of earth and soil mix.
Try to opt for a spot in the sun to have beautiful flowers.
Avoid very heavy soil, better to plant in light soil.
Water lightly only at the beginning.
For sowing from seed, proceed to sow under shelter in February-March, transplant once to a nursery pot during the month of April, and set in place in May.
The sowing isn't always easy, beginners beware…
Pruning, and caring for gazania
Gazania care is practically pointless, but the blooming will be all the nicer if you:
Plant in flower plant soil mix.
Cut off wilted flowers as soon as they wilt, so that the plant won't waste energy and instead dedicate itself to growing new flowers.
Water your gazania from time to time if it is grown in pots.
Possible to add flower plant fertilizer during the blooming season.
All there is to know about gazania
This cute perennial usually grown as an annual has very beautiful colored flowers in shades of yellow and orange, and their contours are sharply marked.
It is grown in perennial flower beds, along edges or in rocky ground, but also in garden boxes for your balconies and terraces.
What makes gazania so unique and popular aside from its beautiful blooming is the fact that it tolerates drought and so doesn't need to be watered.
Whether it's in a pot, a flower bed, and even smack in the middle of a rock mound, its ornamental impact is guaranteed!
Smart tip about gazania
Gazania loves sun a lot and doesn't fear heat in the least!