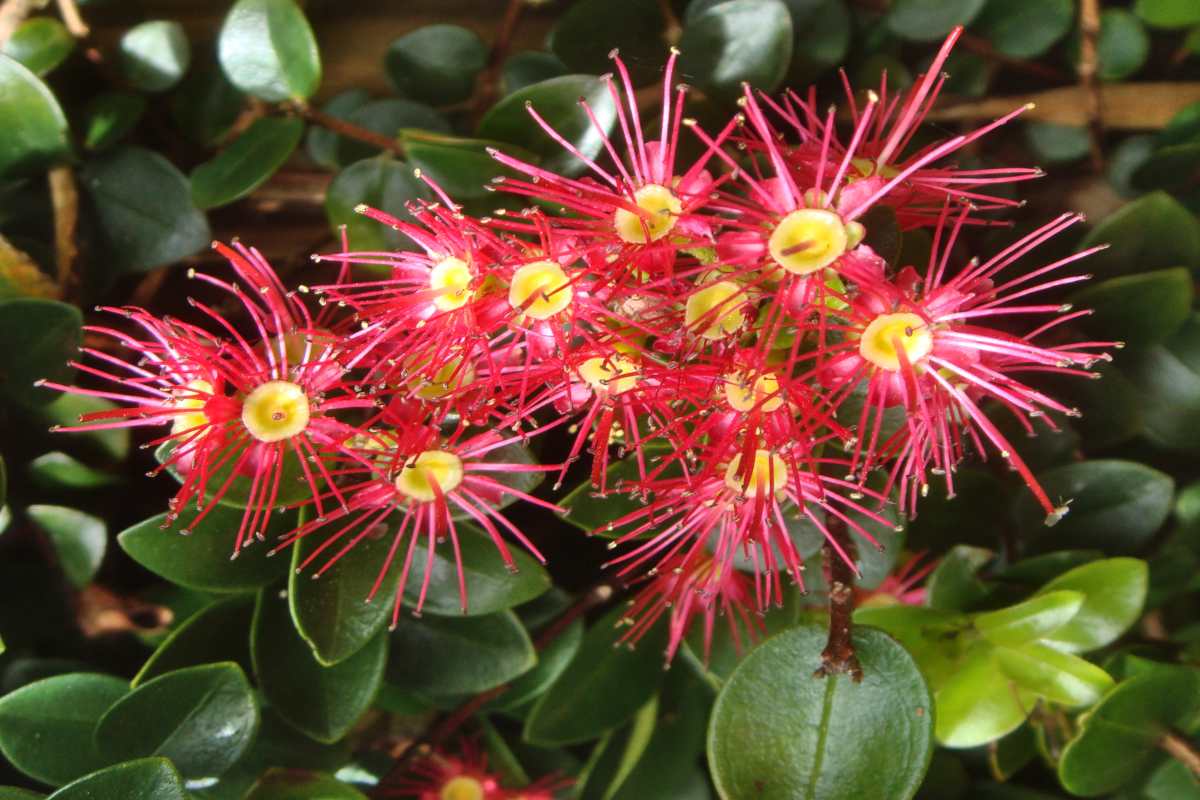 Very beautiful shrub with unique colorful flowering, Metrosideros carmineus is very interesting in summer, and also during the rest of the year for its evergreen foliage.
Name – Metrosideros
Family – Myrtaceae
Type – shrub

Height – 6 to 10 feet (2 to 3 meters)
Exposure – full sun
Soil – ordinary

Foliage – evergreen
Flowering – May to August
Planting Metrosideros carmineus
Planting recommended directly in the ground in spring in warm coastal climates.
Elsewhere, best plant in containers so you can bring them in for winter.
Refer to our guidelines for planting shrubs.
Trimming Metrosideros carmineus
It isn't necessary to prune it.
Wait for the end of the blooming to balance out the branches.
Comments on Metrosideros carmineus
This shrub offers remarkable blooming with its flowers that boast bright red stamens.
Both ornamental and easy to care for, it is perfectly suited to lean-ins or cold greenhouses.
Smart tip about Metrosideros carmineus
Keep the soil moist by watering often, but not too much when the soil is dry.
Read also
---